Our efficient client portal makes it easy to upload jobs, contact locums and quickly fill locum shifts. A tech-led solution to locum staffing.
Automated invoicing
Search and save preferred locums
Save money on admin fees
Sign up for the AppLocum client portal by following our simple instructions and guide. Your profile will be complete in a matter of minutes, and the details you provide will help us pair you with the perfect candidates for your vacancies.
Managing your locum staffing profile has never been easier. AppLocum will aid you in tracking all relevant details, including:
Banking
Individual branch details
Federation details
Feedback from clinicians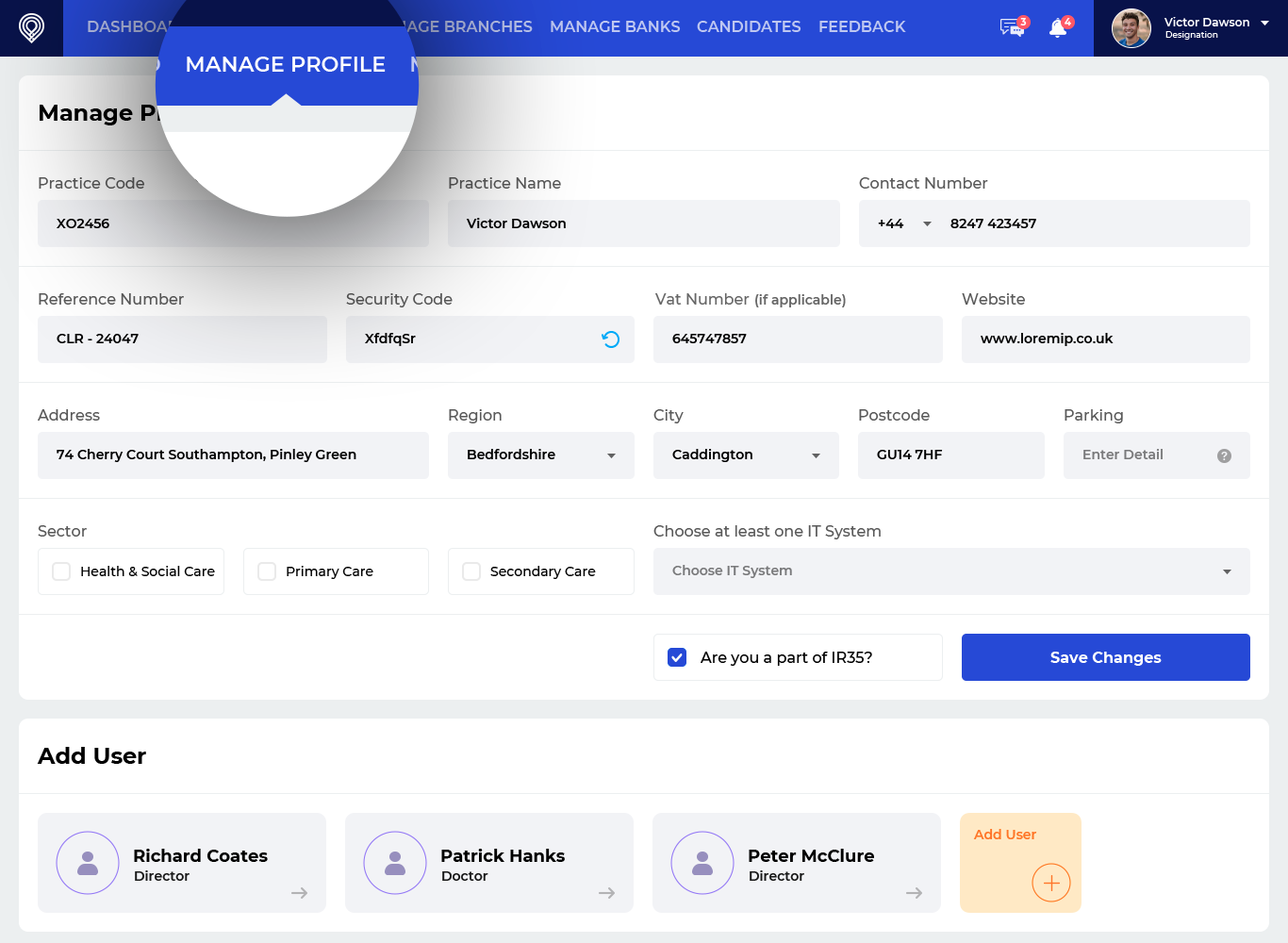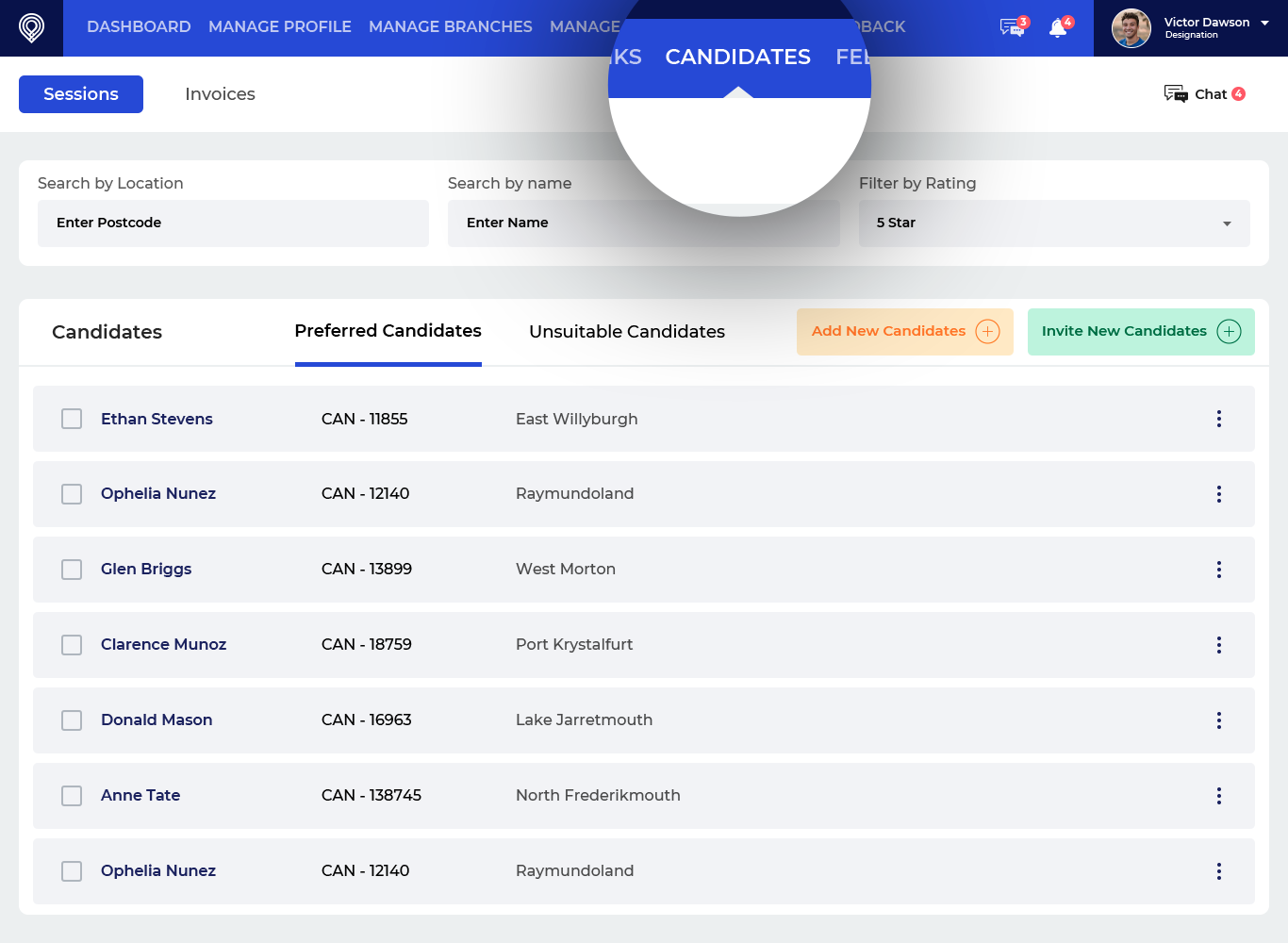 Locums

at Your Fingertips
With full access to the AppLocum portal, you can search, rate and shortlist your favourite locums for future vacancies with ease. Choose from the locums you like and check their availability. It has never been easier to book your preferred locum.
Rate your locums to show your most favourable
Search and save your preferred locums for a quick request
Choose a locum you know and trust
AppLocum provides a transparent billing system for all clients to see exactly what they are spending and where. Billing less than the standard agency rate, AppLocum aims to pass all savings made by our efficient system back to the NHS.
Save money on admin fees
Completely transparent billing system
Efficient invoicing procedure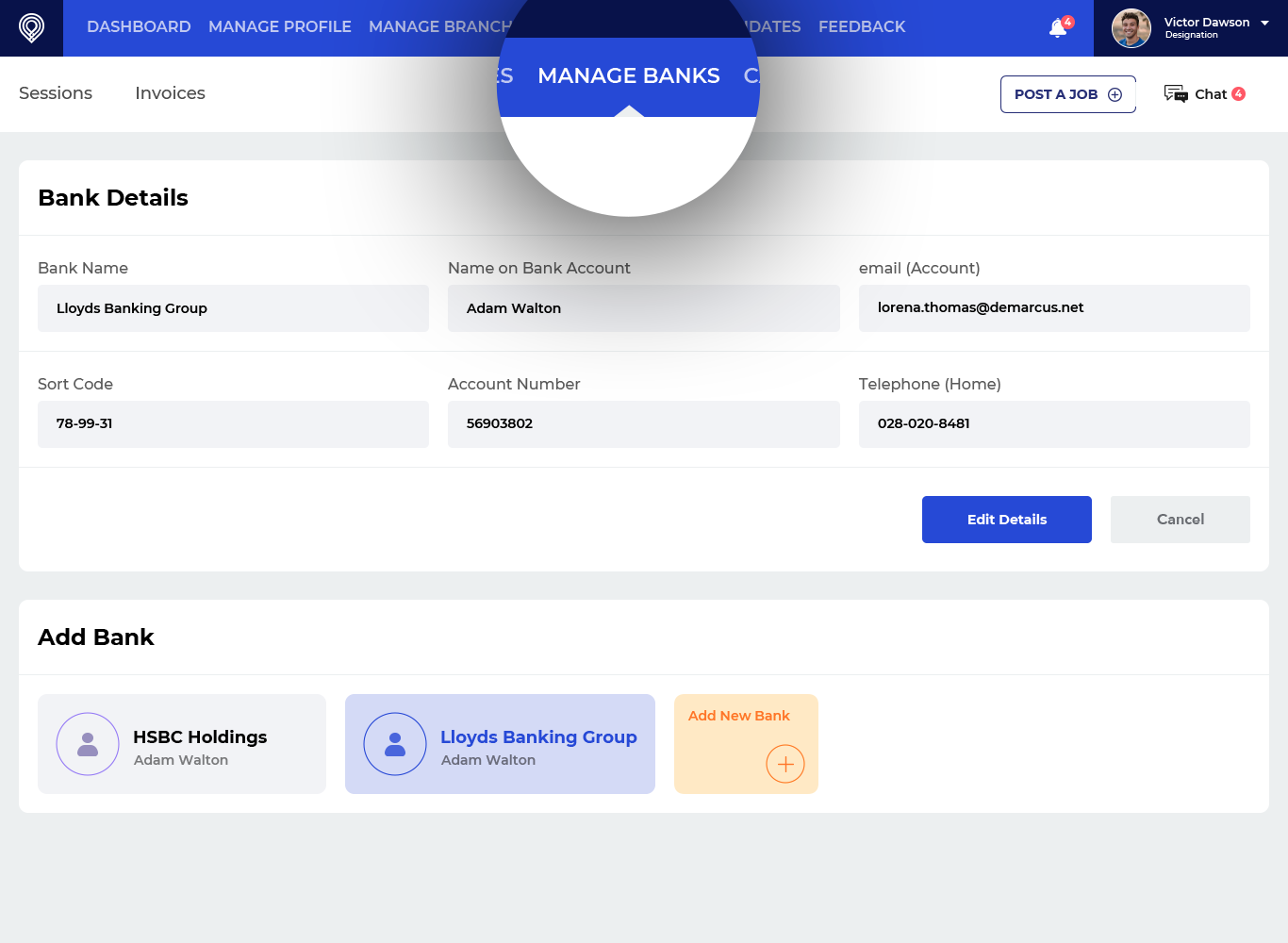 Don't just take our word for it,
see what our users think
Within two days, I was registered and ready for work with a regular contract arranged by Matthew. When this contract ended Matthew provided me with great support and boosted my confidence enough to help me take a step up in my nursing role. He is a true credit to AppLocum and always maintains a highly professional service.
A M McGuire

Nurse
You guys are marvellous!! I work with a few agencies but to be honest you're miles better at everything so I just work with you guys now.
B McQuillan

Practice Nurse
I would recommend AppLocum! Matthew is always so helpful and great at getting shifts sorted quick and fast. The whole process was smooth and easy starting my set up at AppLocum. Matthew always keeps in touch to inform you what is going on with each job. Best agency out there!
C Brosnan

HCA
You have helped me so much throughout 2019 coming into 2020. Its been a hard year for everyone but you made sure I had work no matter what the circumstances were, you motivated me so much to apply for my [NMC] pin. You improved my skills and knowledge within these 2 years and I wouldn't have done it without you.
A Majeed

Practice Nurse
I have worked for AppLocum for three years now and they are fantastic to work for! They are like one big family! They really take the time to get to know you personally, and are so supportive from the compliance officers to the nurse consultants! They are easily accessible and really care about their ANP's.
S Brandreth

Nurse
I have been delighted by the commitment of the AppLocum team in finding me long term work during this difficult time and the communication has been superb. I started working with the team a few weeks ago and have had more work than with my usual two agencies.
L Gruszka

Locum GP
It was the best experience I have ever had, having been through the same process with other agencies many times before. Obviously, I was hesitant at first having had my own personal experiences with agencies but I soon got a good feeling about this one. Very personal and friendly approach.
R Taylor

Practice Manager
I have recently changed my locum provider and the service I receive is excellent There is always a quick response for any requirements and queries I have. A practice managers role is very hectic and having a reliable locum agency takes so much pressure off our working day.
D Cohoon

Surgery Admin