www.applocum.com ("the website") is a job site operated by Applocum Limited.
This privacy policy explains how we use the personal information we collect about you when you use the website.
If you register on the website as a recruiter or course provider and provide us with personal data, we will process such personal data on the basis that it is necessary to do so in order to perform the contract you enter into with us.
Registration with and use of the website for job seekers and those looking to purchase courses or receive career advice is free. We will process your personal data on the basis set out below as it is in our legitimate interests to do so following your registration.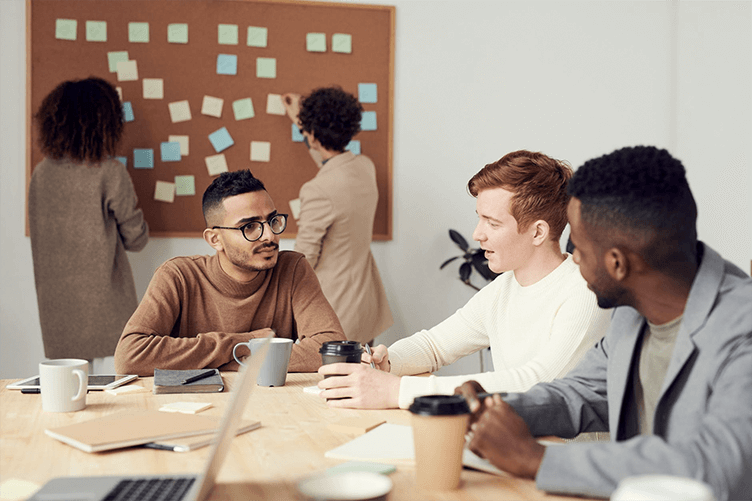 What Information do we collect about you?
We collect personal data about you when you register with the Website. We do so in order to provide you with the recruitment services that are available through the Website as well as for administrative purposes when you enquire about Career advice through the Website.
The personal data that we collect includes your name, email address and telephone number. If you are a work seeker, we will also ask for details of the kind of work you are looking for and your preferred work location. If you decide to upload a CV, cover letter, personal statement or other similar document or information we will keep that information for as long you want to keep your account with the Website.
If you choose to take any assessments available through the Website, we will also maintain a record of your responses to and results of those assessments.
What do we do with your personal data?
By registering with the Website, it is understood that work seekers are actively soliciting contact from prospective employers and recruiters about opportunities which match the work seekers' fields of interest. If you are a work seeker, we will therefore make your personal data available to recruiters and employers who use the Website to find suitable employees for specific roles that they are seeking to fill.
Although the primary purpose of the Website is to allow work seekers, prospective employers, and recruiters to find each other, work seekers have the ability to control the extent to which your personal data is shared with other recruiters and prospective employers through the contact preferences section of the "your account" section on the Website.
For job seekers, we will use your personal data to provide you with the recruitment services that we provide, to manage your account and to email you about recruitment services which, for job seekers, includes job alerts and emails about courses that are relevant to your fields of interest.
If you register for career advice, we will only communicate with you to provide career advice, access to career advice and in connection with related services.
Marketing
In the event that you register on the Website as a work seeker we will only send you information which relates to our recruitment services unless you specifically opt in to receiving marketing material about other products and services through the contact preferences section of your account.
In the event that you register on the Website to purchase courses, we will only send you information related to courses in your fields of interest unless you specifically opt in to receiving marketing material through the contact preferences section of your account.
In the event that you register on the Website solely for career advice, we will only send you information related to career advice and on how to access our other services if you want to make use of that advice.
If you consent to receive marketing material using your contact preferences, you may change your mind at any time.
You can also amend the contact preferences in your account to stop us from contacting you in connection with the recruitment services or courses available through the Website for which you register when you set up your account.
Data Sharing and Transfers
Save where it is necessary to do so in order to provide you with the Website's recruitment services or to put you in touch with a Career advisor, we do not share your personal data with third parties.
Your personal data is stored on our servers which are in the United Kingdom. If we share your personal data with any third-party service provider in the course of providing you with our services, those third parties are required to process your data in accordance with contracts which comply with data protection legislation.
Access to your information and correction
We want to make sure that your information is accurate and up-to-date and will delete or amend any information that you think is inaccurate. Should you wish to delete your account Click Here. Amendments to your account can be made online by signing into your account or by contacting us. Click Here
We aim to provide you with useful work-related services for the whole of your career. However, you have the right to close your account at any time and have us delete all of your personal information unless we are in the process of responding to any complaint that you make.
Cookies
Cookies are text files placed on your computer to collect standard internet log and visitor behaviour information. This information is used to track visitor use of the Website, to compile statistical reports on Website activity and to help us make recommendations that are relevant to you.
We also use third party advertising companies to serve ads when you visit the Website. Those companies may use information about your visits to this and other websites in order to provide you with advertisements about other goods and services that may be of interest to you.
If you would like more information about this practice, including how to prevent it, please visit https://www.aboutcookies.org , https://allaboutcookies.org/ or https://optout.networkadvertising.org
Other websites
Our website contains links to other websites. This privacy policy only applies to this Website, so when you link to other websites you should review their own privacy policies.
Changes to our Privacy Policy
We keep our privacy policy under regular review, and we place any updates on this web page. This policy was last updated on 1 st December 2022.
How to contact us
Please contact us if you have any questions about our privacy policy or information, we hold about you: by email DPO@applocum.com
or write to us at Data Protection Officer, Applocum LTD, Clive House, Clive Street, Bolton, BL1 1ET.
How do you remove your name from the database?
You can contact us to request for your account to be closed at any time, which will be confirmed by Applocum LTD.
How do you unsubscribe from future mailings?
If you have a applocum.com jobseeker account, you can stop receiving emails by updating your contact preferences.
How can you obtain information held about you?
You have the right to request a copy of the information that we hold about you. If you would like a copy of some or all of your personal information, please email us at DPO@applocum.com.
Registered Office
Applocum LTD
Clive House
Clive Street
Bolton
BL1 1ET
Registered in the UK. Company Number: 10332907.
Your security on Applocum.com
At applocum.com, we're committed to helping you find the right job in a safe and secure environment. On these pages, you can learn more about some of the most common internet security threats, what you can do to protect yourself, and what we do to ensure your details remain secure.
Common security threats
Money laundering:
Jobseekers are an increasingly common target for money laundering scam emails. Typically, these emails concern a job offer and the sender may claim to have found your details on a job site such as applocum.com. They often offer job titles such as 'transaction manager' or 'accounts assistant'.
Money laundering scams usually have five key stages:
A jobseeker responds to a fake email job offer
The jobseeker is asked for their bank details
A cheque is paid into the jobseeker's bank account
The jobseeker is instructed to transfer a portion of the funds into another account (often via a money transfer service, such as Western Union or MoneyGram) and keep the remainder as their payment
Once the jobseeker has transferred the money, the cheque bounces and the victim are left with the debt Falling victim to a money laundering scam is not only distressing, it can also affect credit ratings and bring victims under suspicion of criminal activity. However, there are a number of tell-tale signs to look out for to help you spot a potential money laundering scam:

Are you being offered an opportunity to work from home?

Usually, this type of scam email includes the offer of a great opportunity to work from home as a transaction processor or similar.

Is the salary offered realistic?

Usually, the fake jobs being offered in this type of scam offer an unrealistically high salary.

Are you being asked for bank details?

Money laundering scammers will ask you for your bank details. You should never give these out to a company you don't completely trust.

Do you have a personal contact?

In most money laundering scams, communication will be carried out entirely over email and/or instant messaging, with no telephone or face to face contact.

Are there spelling and grammar mistakes in the email?

Money laundering scam emails often originate from outside the UK and spelling and grammar mistakes are common. If you're suspicious of any email you receive, please contact us including the subject line of the email you received, and the email address it was sent from.

Phishing:

Phishing emails are an increasingly common method used to try and gain access to personal details in order to carry out fraud or identity theft.

Typically, a phishing email will claim to have been sent by a reputable organisation and ask that you respond to the email with your username and/or password or that you enter your sign in details over a 'secure' connection.

Whilst phishing emails can seem very professional, there are usually a number of clues to alert you to the fraudulent nature of the emails. When reading an email claiming to be sent from applocum.com, you should always keep the following questions in mind:

Are you being asked to provide your password?

applocum.com will never ask you to provide your password in response to an email or phone call.

Are there spelling and grammar mistakes in the email?

Phishing emails often originate from outside the UK and spelling and grammar mistakes are common.

Are you being asked to download something?

If you don't recognise a file, don't download it. All applocum.com account details are stored online, so we'll never ask you to download anything to use the service.

Are you being threatened with losing access to your account?

Phishing emails sometimes make it seem like you'll lose access to your account unless you download something or provide your sign in details. applocum.com will never ask you to do anything like this in order to keep your account open. If you're suspicious of any email you receive from applocum.com, please contact us with the subject line of the email, and the email address it was sent from.

Spoofing:

Spoofing occurs when a criminal creates an exact copy of a website in order to make a fraudulent company look legitimate. A spoofed website will usually look exactly the same as the website of a legitimate company, but with a slightly different web address (e.g., '.biz' instead of '.com' or '.co.uk'). If you're suspicious of any website you're directed to as a result of your dealings with applocum.com, please contact us and we'll investigate .

Identity theft

Identity theft occurs when an individual steals personal details from someone else and uses the information to fraudulently impersonate that individual. Victims of ID theft often find that their details are used to open bank accounts and obtain credit in their name.

Identity theft can only take place where a criminal has been able to gain access to enough personal details to create false documents in another person's name. In order to avoid becoming a victim of identity theft:

Never give out sensitive personal information such as your bank details, date of birth, National Insurance number or a copy of your passport in relation to an email
Look out for spelling and grammar mistakes in emails you receive
Never give out your sign in details in response to an email

If you suspect that you've been a victim of identity theft, you should contact the police as soon as possible. Details on how to report a fraud can be found here.

What you can do to protect yourself
Account security

Online security risks can be minimised simply by ensuring that your password is always kept secure. We recommend you follow the password security advice below:

Always use a password which is personal and does not contain your name, email address or the word 'password'
Ensure your password contains both letters and numbers
Never give your password out to anyone – we will never ask you for your password
Change your password at least once every three months
Take a moment to memorise your password so you don't need to write it down
Try and use a different password for each different website you use

CV security

Uploading your CV to applocum.com is an important part of the job seeking process and could help you to be headhunted for great roles. It's important you provide enough information on your CV for recruiters to contact you However, in order to ensure your security online, you should never include any of the following in your CV:
National Insurance number
Driving license number
Bank details
Credit card details
Passwords
Date of birth

General advice

It's always important to be mindful of your security and safety online. Look at our top 10 tips to staying safe online to make sure you're not putting yourself at risk.

If it looks too good to be true, it probably is.

Be wary of offers for jobs paying a high salary for working from home.

Never provide personal details when looking for a job.

There's no need for a recruiter to request your bank details before you've been through the interview process and been offered a role.

Never agree to process funds through your personal bank account on behalf of a company.

Any legitimate company will have corporate accounts, so would never ask you to do this.

Never provide your personal details over a non-secure connection.

If you're being asked to enter sign in details, look for the "https://" at the beginning of the website address.

Don't put personal information on your CV.

Recruiters don't need to see your date of birth or NI number on your CV.

Look out for bad spelling and grammar.

Email scams often originate from outside the UK so may not contain perfect English.

Never provide your username and password in an email purporting to be from applocum.com.

We'll never ask you to provide this information in an email.

Be wary of recruiters with no personal contact.

It's very unlikely that a recruiter would offer you a job without a telephone and/or face to face interview.

Keep your password secure and up-to-date.

Passwords should be changed at least once every three months and shouldn't contain your name, email address or the word 'password'.

If in doubt, report it. If you're suspicious about any contact you receive related to applocum.com, contact us and our Customer Support Team will investigate.

If you think you have been the victim of online fraud, we recommend you report it to Action Fraud, the national fraud and internet crime reporting centre, who will be able to advise you further.

You can contact Action Fraud on 0300 123 2040, or visit their website for advice

http://www.actionfraud.police.uk/

What we're doing to protect you

We've partnered with several industry leaders to ensure you receive the most secure levels of service possible whilst using the site.

Encryption

To protect your personal information applocum.com uses industry standards such as TLS (Transport Layer Security) encryption to encrypt and secure your data.

Virus protection

applocum.com automatically scans, detects, and quarantines new viruses, ensuring that all documents uploaded to or downloaded from applocum.com, including your CV, are safe and virus-free.

Data

applocum.com's servers are securely hosted and managed by Cloudsource, a leading specialist in operating internet and enterprise applications. Applocum LTD is ISO27001 accredited, the international standard for Information Security Management Systems (ISMS). In addition, applocum.com works with Cloudsource, who provide ongoing vulnerability assessment services and security monitoring of applocum.com's servers.

applocum.com cookies

What are cookies?

A cookie is a piece of information in the form of a very small text file that is placed on an internet user's computer. It is generated by a web page server (which is basically the computer that operates the web site) and can be used by that server whenever the user visits the site. A cookie can be thought of as an internet user's identification card, which tells a web site when the user has returned.

Cookies can't harm your computer and we don't store any personally identifiable information about you on any of our cookies.

Why do we use cookies on applocum.com?

applocum.com uses two types of cookies: cookies set by applocum.com and cookies set by third parties (i.e. other websites or services).

applocum.com cookies enable us to keep you signed into your account throughout your visit and to tailor the information displayed on the site to your preferences, such as recommending jobs.

We also use third party cookies to help deliver relevant jobs, courses, and advertising both on applocum.com and on other websites, to integrate content with social networks, such as Facebook and Google+, and to better understand how the features and functions of the site are used in order that we can improve our service.

How can I manage my cookies on applocum.com?

If you wish to stop accepting cookies, you can do so through the Privacy Settings option in your browser.

Please be aware that by not accepting cookies you will not be able to use some of the key functions of applocum.com, including:

Registering with applocum.com
Signing in to applocum.com
Applying for jobs on applocum.com
Don't just take our word for it,
see what our users think
Within two days, I was registered and ready for work with a regular contract arranged by Matthew. When this contract ended Matthew provided me with great support and boosted my confidence enough to help me take a step up in my nursing role. He is a true credit to AppLocum and always maintains a highly professional service.
A M McGuire

Nurse
You guys are marvellous!! I work with a few agencies but to be honest you're miles better at everything so I just work with you guys now.
B McQuillan

Practice Nurse
I would recommend AppLocum! Matthew is always so helpful and great at getting shifts sorted quick and fast. The whole process was smooth and easy starting my set up at AppLocum. Matthew always keeps in touch to inform you what is going on with each job. Best agency out there!
C Brosnan

HCA
You have helped me so much throughout 2019 coming into 2020. Its been a hard year for everyone but you made sure I had work no matter what the circumstances were, you motivated me so much to apply for my [NMC] pin. You improved my skills and knowledge within these 2 years and I wouldn't have done it without you.
A Majeed

Practice Nurse
I have worked for AppLocum for three years now and they are fantastic to work for! They are like one big family! They really take the time to get to know you personally, and are so supportive from the compliance officers to the nurse consultants! They are easily accessible and really care about their ANP's.
S Brandreth

Nurse
I have been delighted by the commitment of the AppLocum team in finding me long term work during this difficult time and the communication has been superb. I started working with the team a few weeks ago and have had more work than with my usual two agencies.
L Gruszka

Locum GP
It was the best experience I have ever had, having been through the same process with other agencies many times before. Obviously, I was hesitant at first having had my own personal experiences with agencies but I soon got a good feeling about this one. Very personal and friendly approach.
R Taylor

Practice Manager
I have recently changed my locum provider and the service I receive is excellent There is always a quick response for any requirements and queries I have. A practice managers role is very hectic and having a reliable locum agency takes so much pressure off our working day.
D Cohoon

Surgery Admin