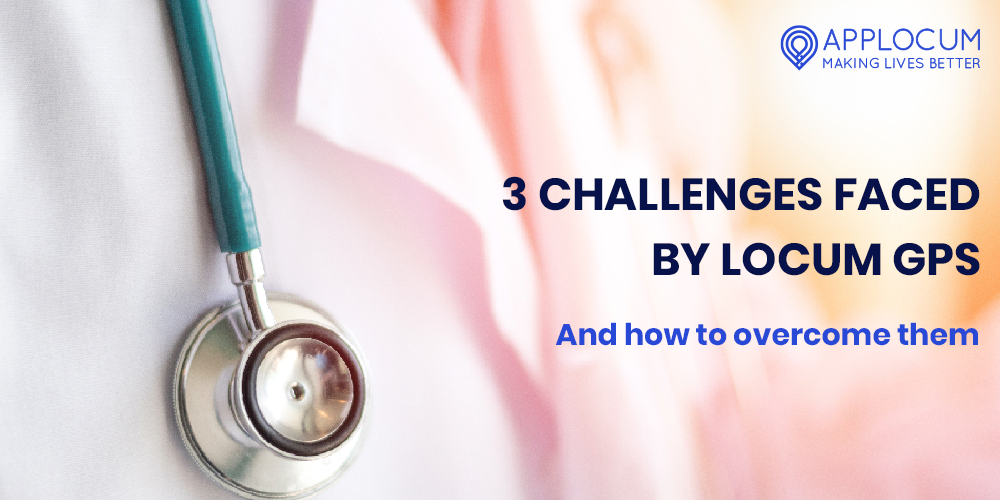 3 challenges faced by locum GPs
Every role comes with its own challenges and locum GPs are no exception. The ability to solve those problems is what allows professionals to excel in their jobs. We want to not only identify the challenges that locum GPs face, but the solutions.  
Vulnerability to complaints
Locum GPs can sometimes find themselves more vulnerable to complaints. They may receive complaints for a few reasons. It may be that they are less familiar with the practice, its policies and computer systems. If not given a proper induction, locum GPs may be more vulnerable to the human error that happens occasionally in any job.  
Alternatively, some patients can be less at ease when with a different GP to usual. They may even be prejudiced against locums if they don't understand their job role. If they don't get the response they expect or do not feel entirely comfortable talking about all their concerns, they may make a complaint.  
To avoid complaints, or mitigate the impact of any that you receive, locum GPs should: 
Make sure you are given a proper induction

 

If a patient seems unsure, reiterate your experience and knowledge in an appropriate and relevant manner. The patient should understand that you do not have limited capabilities as a locum. 

 
Make sure patients feel comfortable sharing their concerns. You may be used to seeing new patients all the time, but they may be used to only seeing one doctor and need easing into it. 

 

The RCGP locum handbook suggests that if you do receive a complaint, make sure you are given access to the records linked to the complaint. Ask for the opportunity to acknowledge it and contribute to the response.

 
Professional Isolation
Less opportunities for regular conversation with peers in the workplace can lead to professional isolation. As a result, locum GPs may find it harder to compare their clinical practice against that of the professionals around them. Lacking colleagues to bond and speak with every day can also give rise to feelings of loneliness.  
However, there are still plenty of opportunities for locum GPs to share, learn and improve their clinical skills amongst other healthcare professionals. Research your closest LMC or join a Self-Directed Learning Group. Aside from clinical learning, this can also be an opportunity to discuss any concerns you are facing in the workplace or your ideas for the future of primary care and how locums can be better integrated. 
To beat loneliness, locums can also take up volunteering to use their clinical skills in a different way and meet like-minded people on neutral ground. It can be easy to feel like a 'visitor' in the practices of other GPs whereas in volunteer settings everyone is in the same boat.  
Organising own time and money
Those switching to locum work can also find it difficult to adjust to organising their own time and money. Financial planning for locum GPs includes: 
Choosing a payment method. (See our article on this topic here). 

 

Understanding tax.

 

Setting up a personal pension. 

 
When budgeting, remember to account for holiday time and the possibility of needing sick leave. Locums are paid higher rates to cover these eventualities which are not covered by their employer. There are also income protection plans in place. If you feel really out of your depth, many locums hire an accountant to help them. 
Aside from money, your schedule needs to work for all of your lifestyle. A big advantage of locuming is being able to choose your schedule. Ask yourself questions about what you like your life to look like. Do you like to socialise in the evening? Night shifts may not be the best option for you. What is your limit on working hours before you start feeling burnt out? How many hours do you need to work minimum to meet your financial needs? Do you need to leave time for CPD? Understanding your needs and preferences will help you make your schedule work for you.  
Being prepared for the challenges means you are free to enjoy the advantages of being a locum. Do you have any tips you've learnt during your time as a locum GP? Comment below!  
If you're looking for flexible locum shifts, see our vacancies here.  
Don't just take our word for it,
see what our users think
Within two days, I was registered and ready for work with a regular contract arranged by Matthew. When this contract ended Matthew provided me with great support and boosted my confidence enough to help me take a step up in my nursing role. He is a true credit to AppLocum and always maintains a highly professional service.
A M McGuire

Nurse
You guys are marvellous!! I work with a few agencies but to be honest you're miles better at everything so I just work with you guys now.
B McQuillan

Practice Nurse
I would recommend AppLocum! Matthew is always so helpful and great at getting shifts sorted quick and fast. The whole process was smooth and easy starting my set up at AppLocum. Matthew always keeps in touch to inform you what is going on with each job. Best agency out there!
C Brosnan

HCA
You have helped me so much throughout 2019 coming into 2020. Its been a hard year for everyone but you made sure I had work no matter what the circumstances were, you motivated me so much to apply for my [NMC] pin. You improved my skills and knowledge within these 2 years and I wouldn't have done it without you.
A Majeed

Practice Nurse
I have worked for AppLocum for three years now and they are fantastic to work for! They are like one big family! They really take the time to get to know you personally, and are so supportive from the compliance officers to the nurse consultants! They are easily accessible and really care about their ANP's.
S Brandreth

Nurse
I have been delighted by the commitment of the AppLocum team in finding me long term work during this difficult time and the communication has been superb. I started working with the team a few weeks ago and have had more work than with my usual two agencies.
L Gruszka

Locum GP
It was the best experience I have ever had, having been through the same process with other agencies many times before. Obviously, I was hesitant at first having had my own personal experiences with agencies but I soon got a good feeling about this one. Very personal and friendly approach.
R Taylor

Practice Manager
I have recently changed my locum provider and the service I receive is excellent There is always a quick response for any requirements and queries I have. A practice managers role is very hectic and having a reliable locum agency takes so much pressure off our working day.
D Cohoon

Surgery Admin