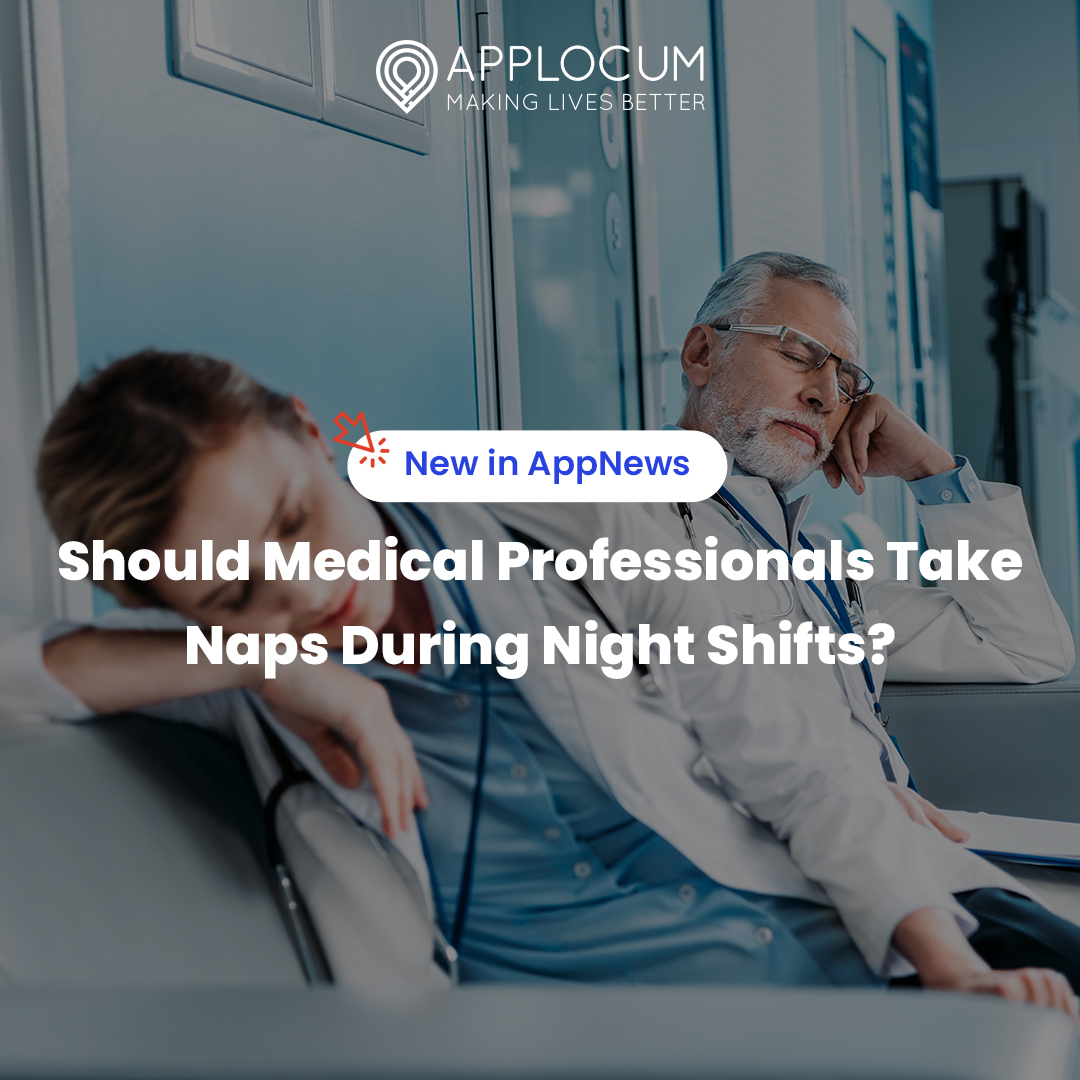 Should Medical Professionals take naps during night shifts?
In the medical profession these days, there is no such thing as a normal shift, or a normal working day. Variation in shifts can interrupt sleep patterns and metabolism very easily, extreme exhaustion/fatigue, inability to concentrate, and mental health issues. There are many questions to be asked about the viability of taking short or power naps during long and arduous hours. You also need to take into consideration that hospitals, just simply cannot organise a routine shift pattern for all staff, due to a huge shortage currently.
There are ways of decreasing or keeping fatigue in check which healthcare professionals need to recognise when it is happening to them. That is the first important step. Quite often, it may not be the only symptom of this type of exhaustion – it can often be accompanied or result in more stress and even fear. Extreme cases of fatigue can even render the sufferer confused and unable to make the correct decisions. If it gets this far, both the healthcare professional and those under their patient care can be affected.
Both locum nurses and doctors find it difficult to adjust to night shifts, particularly if they are interspersing their work with day shifts. Nurses definitely need power naps in order for them to maintain conscious responsibility to patients in their care. Often there will only be one duty doctor on shift who will be split between a number of wards, so nurses must be mentally alert at all times. An agency nurse on night shift must ensure that they are included in the 'nap' routine organised by members of the team.
Ways to help prevent fatigue
Most, if not all staff, recognise that a good sleep pattern is the best way to battle on. However, it is not always easy to maintain the circadian rhythm. Changing your sleeping patterns to suit your shifts, particularly if they are irregular and change between day and night throughout a working week, can be an uphill task. Most affected are those on night shifts, whose subconscious and natural train of thought is 'night-time is for sleeping'. Unless you have spent your life working nights, a period of adjustment is necessary, which can take many months to settle. On top of this, domestic life will take rearrangement.
How to help yourself before a shift:
Try to establish a sleep/work routine both at home and at work.
If you cannot get
extra sleep or short nap before night shift, at least rest.
Eat and drink sensibly, before and during your night shift, particularly during.
Work closely with your team so that you each have time for breaks or naps and still maintain quality of care.
When not asleep, try to be where there are bright lights or at least adequate lighting. Taking a walk in the fresh air and green spaces, will set you up for your night shift.
Never give yourself days where you are too busy or tend to overcommit. You need to get adequate rest and unbroken sleep. During your time off shift, indulge in your favourite pastimes, whether reading, light exercise or simply just switching off. It all helps.
Helping yourself during and after a shift:
As soon as you can, organise your 'napping' time for you and all the members of your team. If there are no emergencies occurring, stick to that time. Having a 'power nap' will help your mental alertness and recharge your body to a certain extent. Work closely with your team so that you each have time for breaks or naps and still maintain quality of care.
Scientists say that you should be aware of the '4am dip', where you could be at your lowest physiological point.
Whatever happens, never try to power through or push on with your shift, in spite of tiredness. You must take that time to ensure you are capable of looking after patients and not making rash decisions. The mind can play tricks when you are exhausted, and memory and cognitive skills will reduce. You are a human being after all.
Keeping hydrated is essential, and you must eat, but preferably not high calorie/high carb snacks.
If you are fatigued, never drive home, even if it is a short distance.
When arriving home, have something light to eat and take some moments to wind down from the shift. You may find it easier to sleep.
Nobody ever said that it is easy to work night shifts. For some they can adjust into a pattern that suits their domestic life, but for others, it can be a painful experience. Sticking to your routine, and taking power naps for 20 minutes, really does help to ease the situation.
The 'Fight Fatigue Campaign'
In 2018 the Association of Anaesthetists launched a campaign on the importance of fighting fatigue in the medical profession. Subsequently, surgeons, doctors and nursing staff have backed the campaign. It was launched after the death of an anaesthetist whilst driving home from work, totally exhausted. Since 2018, the campaign has grown in popularity with several noted institutions supporting it, such as the RCS (Royal College of Surgeons). It would appear that certain government officials are also in favour. After a survey was conducted amongst healthcare professionals, the results were a little alarming in terms of numbers of medical staff experiencing all but chronic fatigue. Consequently, a significant number of NHS Trusts want to adopt the principle of the campaign and help protect both staff and patients.
The Association has provided a 'check list' for how to cope/prevent excess fatigue. Hopefully, this will ease the way for night duty staff.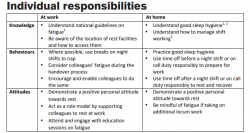 Source: Fatigue Resources – Individual responsibilities (Association of Anaesthetistis, 2021)
Don't just take our word for it,
see what our users think
Within two days, I was registered and ready for work with a regular contract arranged by Matthew. When this contract ended Matthew provided me with great support and boosted my confidence enough to help me take a step up in my nursing role. He is a true credit to AppLocum and always maintains a highly professional service.
A M McGuire

Nurse
You guys are marvellous!! I work with a few agencies but to be honest you're miles better at everything so I just work with you guys now.
B McQuillan

Practice Nurse
I would recommend AppLocum! Matthew is always so helpful and great at getting shifts sorted quick and fast. The whole process was smooth and easy starting my set up at AppLocum. Matthew always keeps in touch to inform you what is going on with each job. Best agency out there!
C Brosnan

HCA
You have helped me so much throughout 2019 coming into 2020. Its been a hard year for everyone but you made sure I had work no matter what the circumstances were, you motivated me so much to apply for my [NMC] pin. You improved my skills and knowledge within these 2 years and I wouldn't have done it without you.
A Majeed

Practice Nurse
I have worked for AppLocum for three years now and they are fantastic to work for! They are like one big family! They really take the time to get to know you personally, and are so supportive from the compliance officers to the nurse consultants! They are easily accessible and really care about their ANP's.
S Brandreth

Nurse
I have been delighted by the commitment of the AppLocum team in finding me long term work during this difficult time and the communication has been superb. I started working with the team a few weeks ago and have had more work than with my usual two agencies.
L Gruszka

Locum GP
It was the best experience I have ever had, having been through the same process with other agencies many times before. Obviously, I was hesitant at first having had my own personal experiences with agencies but I soon got a good feeling about this one. Very personal and friendly approach.
R Taylor

Practice Manager
I have recently changed my locum provider and the service I receive is excellent There is always a quick response for any requirements and queries I have. A practice managers role is very hectic and having a reliable locum agency takes so much pressure off our working day.
D Cohoon

Surgery Admin