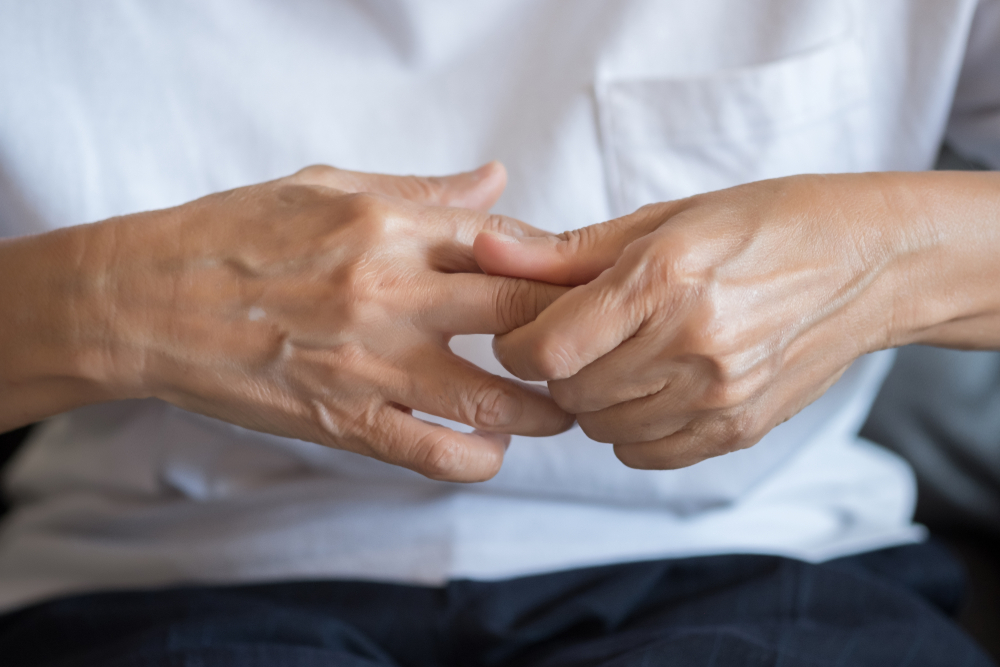 The age defying population and care homes
The UK population are living longer than ever, leading healthier lifestyles with the over 60's making up for 22.5% of the UK. By 2040 it is estimated that there will be 15 million people aged 65 or over compared to 8.7 million under 16. As life expectancy increases, we face problems surrounding care homes, pensioner poverty and support for those who require help.
What causes Population Ageing?
Medicine
As medicine has advanced the population's life expectancy is becoming greater. People are living longer, leading healthier lifestyles and are becoming more health conscious. The improvement in healthcare mixed with a mindful approach to health and wellness is aiding the growth of an age defying UK.
Drop in fertility
We have seen a drop in fertility in the UK since the 1970s with fewer women choosing to create a family. The reasons for the drop range from improved availability and effectiveness of contraception through to money concerns and changing social attitudes. Women are becoming less likely to have children and more likely to focus on their careers which comes with the rise of individualism and feminism within the UK.
Number of care homes drops
Recent studies have shown a 2.1% drop in the number of nursing homes within the UK. Along with the drop in available spaces for the UK's elderly, we have also seen an increase in the number of families footing the bill for social care rather than gaining state-backed care for their elderly family members. The number of care homes has fallen by 1612 in the last 10 years, that is a shocking 161 homes closing per year. With the election looming many parties have addressed the issue within their manifestos with the Conservatives stating that they will "will have a long-term plan for social care in place within five years", but how did this problem begin?
The reason for care home closures
Staffing, funding and tougher regulations are the main causes for the fall in nursing homes. The UK are currently facing the toughest recruitment struggles within healthcare they have ever seen. With the NHS alone requiring 50,000 clinicians by 2025, the staffing crisis is hitting all areas of care hard.
UK care homes are in a deficit of 20,000 nurses and the struggle continues with a 13% drop in nurse registrations in 2018-2019. The availability of nurses looks to keep shrinking throughout all areas but particularly the health and social care sectors. Applications for nursing degrees have plummeted to 32% since bursaries disappeared in 2016 as people simply cannot afford to study in this profession anymore.
How AppLocum can help
In the current climate health and social care practitioners are often hard to come by, with many nursing homes understaffed you find yourself placing your residents at risk. Although you may have salaried members of the team you need to remember; they are still entitled to holidays and suitable rotas to provide safe care. We are here to help you control the struggles you may face due to the ageing population.
AppLocum's health and social care consultants work hard and strive to fill positions that could potentially put a resident at risk if left unfilled. With regulated, high quality and compliance checked nurses and clinicians we can ensure you find the right candidate for your care home. Discuss your open vacancy with our friendly consultants today and provide the best care possible for the older generation.
Don't just take our word for it,
see what our users think
Within two days, I was registered and ready for work with a regular contract arranged by Matthew. When this contract ended Matthew provided me with great support and boosted my confidence enough to help me take a step up in my nursing role. He is a true credit to AppLocum and always maintains a highly professional service.
A M McGuire

Nurse
You guys are marvellous!! I work with a few agencies but to be honest you're miles better at everything so I just work with you guys now.
B McQuillan

Practice Nurse
I would recommend AppLocum! Matthew is always so helpful and great at getting shifts sorted quick and fast. The whole process was smooth and easy starting my set up at AppLocum. Matthew always keeps in touch to inform you what is going on with each job. Best agency out there!
C Brosnan

HCA
You have helped me so much throughout 2019 coming into 2020. Its been a hard year for everyone but you made sure I had work no matter what the circumstances were, you motivated me so much to apply for my [NMC] pin. You improved my skills and knowledge within these 2 years and I wouldn't have done it without you.
A Majeed

Practice Nurse
I have worked for AppLocum for three years now and they are fantastic to work for! They are like one big family! They really take the time to get to know you personally, and are so supportive from the compliance officers to the nurse consultants! They are easily accessible and really care about their ANP's.
S Brandreth

Nurse
I have been delighted by the commitment of the AppLocum team in finding me long term work during this difficult time and the communication has been superb. I started working with the team a few weeks ago and have had more work than with my usual two agencies.
L Gruszka

Locum GP
It was the best experience I have ever had, having been through the same process with other agencies many times before. Obviously, I was hesitant at first having had my own personal experiences with agencies but I soon got a good feeling about this one. Very personal and friendly approach.
R Taylor

Practice Manager
I have recently changed my locum provider and the service I receive is excellent There is always a quick response for any requirements and queries I have. A practice managers role is very hectic and having a reliable locum agency takes so much pressure off our working day.
D Cohoon

Surgery Admin