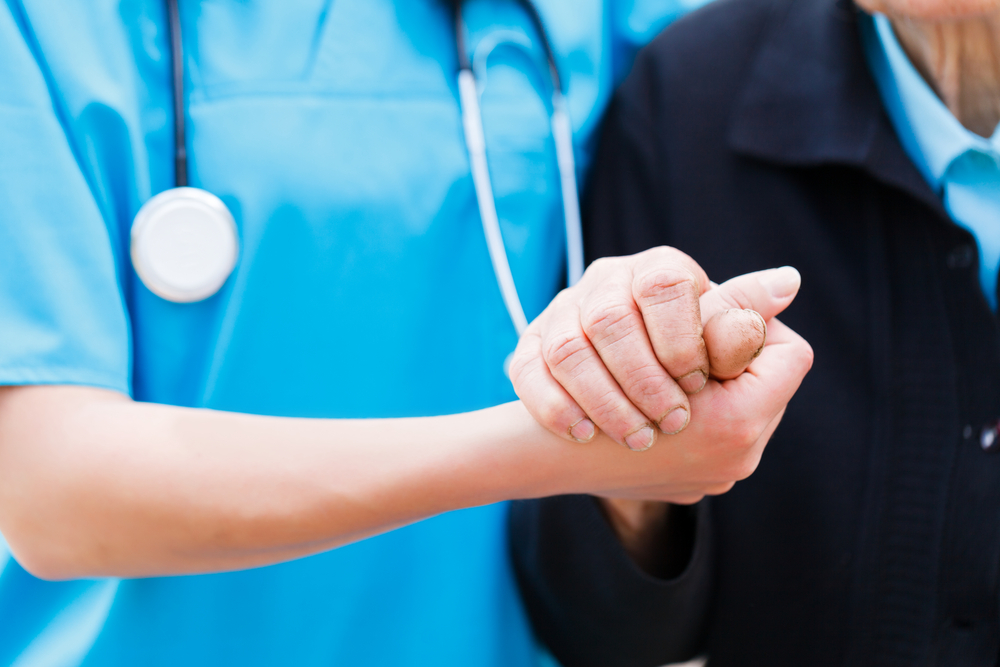 Bringing care workers to the fore
Whilst we are all indebted to the NHS medical facilities and performance under incredible pressure, for the first few weeks after Coronavirus hit the UK, it would appear that care workers, whether home carers or those looking after residents in care homes, were somewhat side-lined. Whilst focussing on keeping our NHS staff safe in GP practices and hospitals was paramount due to the huge task they had to take on in terms of treating patients and saving lives, recent reports reflecting on that period suggest that care workers were further down in the priority list.
Care workers are an essential part of our system in ensuring that senior citizens, those with serious illnesses and those undergoing palliative care, can get the treatment and loving care that they deserve. Whether the carers are relatives, neighbours or employees in council run care homes or private care homes, they deserve recognition for the work that they have done and continue to do. Let's not forget our care workers, whether there is a pandemic or just the normal daily care – it all counts, and so do they.
Quite often, the only point of contact for those being looked after by carers, will be that person, or small team of people that visit. When any epidemic or pandemic hits, visitors can be restricted to a select few, or even only one person. Not only are there medical reasons for visits, there are also mental health perspectives to consider. Isolation or lack of contact for many who need care, can have a devastating effect on a patient's welfare. Another reason to pay tribute to our care workers.
As a company highly involved in the healthcare industry, AppLocum strive every day to support and recognise all care workers and the incredible work that they do.
The PPE scandal
Recent media reports suggest that many care homes were left with limited or no supply of PPE, so care workers will have potentially suffered exposure to the virus. Whilst it was imperative that NHS hospital workers on the front line received and continue to receive adequate supplies, it would appear somehow that care homes were forgotten in terms of necessity and protection. This inevitably put both carers and patients at high risk, every single day.
The effect on home carers
We cannot forget home carers. Lockdown would mean they have lost most of the support and respite relief. For example, a wife caring for her husband who is living with dementia would have had regular council funded 'Take a Break', usually 3 hours a week to allow them to get out of the house and have some time to themselves. Because lockdown prevented them from leaving the home, this automatically meant that they no longer received this well needed respite.
In addition, all day centres have been closed so those carers who were able to have a few hours or if lucky, a few days a week off whilst the 'cared for' were at a day centre/lunch club, have lost out on that valuable time. Even those who fund their care privately would have found that most care providers deemed their care as 'non-essential' and cancelled all care visits before lockdown began. They had to prioritise those in need of personal care and those living alone, so if you were caring for someone you live with, pretty much all support would have ceased – whether you have the funds to pay for it or not. It is apparent how the impact of lockdown does not reflect your wealth but is more likely to affect your health as a carer.
Care home workers and domiciliary care
Fortunately, in terms of those in paid employment, either as agency staff or directly employed by care homes, the tide has turned.
In respect of paid carers in domiciliary care and the admin employees that work alongside them, most have been stoical throughout this period, with unending diligence to the career that they love. The carers have all very much just got on with it and whilst some of the world takes an extended holiday, for them it has been business as usual. Fortunately, carers are now far more appreciated and valued than they ever have been and the UK government have now waived certain fees and limitations (such as extended visas and paying for NHS treatment for overseas workers), in order to keep our care workforce at the much needed level.
Qualified nurses have always been highly regarded but care workers/carers have never been acknowledged enough as an asset to our workforce. But now in many ways, carers are treated as equals with Nurses, Doctors, Paramedics etc; having exclusive access to supermarkets at certain times of day, discounts with many companies and clap for carers etc., shows our support. Obviously, their pay will never reflect their true worth but feeling valued is just as important for most carers. It is important to remember that they are also risking their own health, for the sake of the patients under their care.
Care workers must continue to get the recognition that they deserve. Without them, many people would suffer from lack of care, kind words and a friendly face.
Don't just take our word for it,
see what our users think
Within two days, I was registered and ready for work with a regular contract arranged by Matthew. When this contract ended Matthew provided me with great support and boosted my confidence enough to help me take a step up in my nursing role. He is a true credit to AppLocum and always maintains a highly professional service.
A M McGuire

Nurse
You guys are marvellous!! I work with a few agencies but to be honest you're miles better at everything so I just work with you guys now.
B McQuillan

Practice Nurse
I would recommend AppLocum! Matthew is always so helpful and great at getting shifts sorted quick and fast. The whole process was smooth and easy starting my set up at AppLocum. Matthew always keeps in touch to inform you what is going on with each job. Best agency out there!
C Brosnan

HCA
You have helped me so much throughout 2019 coming into 2020. Its been a hard year for everyone but you made sure I had work no matter what the circumstances were, you motivated me so much to apply for my [NMC] pin. You improved my skills and knowledge within these 2 years and I wouldn't have done it without you.
A Majeed

Practice Nurse
I have worked for AppLocum for three years now and they are fantastic to work for! They are like one big family! They really take the time to get to know you personally, and are so supportive from the compliance officers to the nurse consultants! They are easily accessible and really care about their ANP's.
S Brandreth

Nurse
I have been delighted by the commitment of the AppLocum team in finding me long term work during this difficult time and the communication has been superb. I started working with the team a few weeks ago and have had more work than with my usual two agencies.
L Gruszka

Locum GP
It was the best experience I have ever had, having been through the same process with other agencies many times before. Obviously, I was hesitant at first having had my own personal experiences with agencies but I soon got a good feeling about this one. Very personal and friendly approach.
R Taylor

Practice Manager
I have recently changed my locum provider and the service I receive is excellent There is always a quick response for any requirements and queries I have. A practice managers role is very hectic and having a reliable locum agency takes so much pressure off our working day.
D Cohoon

Surgery Admin