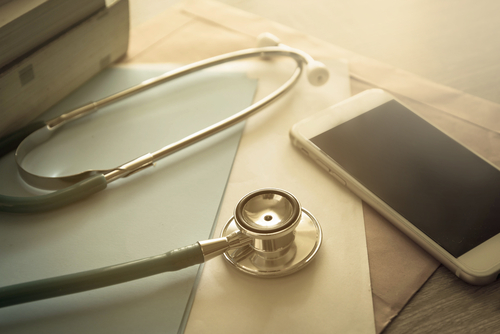 The Solution of a Locum Agency like AppLocum
The Issue
There is a lot of debate over the increasing workloads for general practitioners and nurses alike throughout the medical industry. It is no secret that GP's and nurses are burning out under the pressure of their roles and this article is here to address this.
AppLocum is a locum agency that takes away most of the current disadvantages for healthcare professionals, and this is how we do it.
Career Development
AppLocum can offer roles around the country with many different medical providers. This gives you a unique opportunity to develop your skills. Being a locum nurse or locum GP, you can apply your skills and knowledge while developing in new environments.
Locum jobs provide special circumstances to develop quicker than any other roles.
Work/Life Balance and Convenience of a Locum Agency
It is well known that one of the biggest pros of being a locum is choosing when and where you work. As a locum GP or nurse, you can take as many holidays as you wish whenever you want to take them. This gives the perfect chance to recharge your batteries if you are feeling overworked, which allows you to provide the best quality of care possible when you do work.
The side that should be promoted more for locum work is the convenience of becoming a locum. When you go through an agency like AppLocum you will miss out on all of the disadvantages of locuming alone.
You will never need to sell yourself to surgeries to find work ever. That is the agency's job and they have experienced and trained consultants to do that on your behalf. You will also rarely need to negotiate your rate as the locum agency will pay you the going rate unless you think you deserve more for that specific vacancy.
Some GPs decide to find their own work. This means not only are they responsible for sourcing new work, but they must also invoice work (and all the work that chasing invoices can entail). As well as be responsible for keeping accurate records for income tax purposes.
Tax Advantages
As a locum GP, your employment status will be "contractor" which means you will set yourself up as a business and some of your expenses (e.g. travel/mileage, training costs, equipment etc.) have the potential to be a tax deductible expense and can be offset against your earnings.
Supplement your income
It is a great way to supplement your income. If you are a partner or employed GP looking to supplement your income or a retired GP looking for occasional work locum shifts can be invaluable.
If you are looking to work or try locum work out then get in contact AppLocum, the most progressive locum agency.
Feel free to get in contact at enquiries@applocum.com or call 0161 711 0655 and make contact with your personal consultant who will listen to your needs and find you the most appropriate work in the locations and times that you want.
Don't just take our word for it,
see what our users think
I have worked for AppLocum for three years now and they are fantastic to work for! They are like one big family! They really take the time to get to know you personally, and are so supportive from the compliance officers to the nurse consultants! They are easily accessible and really care about their ANP's.
S Brandreth

Nurse
I have been delighted by the commitment of the AppLocum team, in particular Waheed in finding me long term work during this difficult time and the communication has been superb. I started working with the team a few weeks ago and have had more work than with my usual two agencies.
L Gruszka

Locum GP
It was the best experience I have ever had, having been through the same process with other agencies many times before. Obviously, I was hesitant at first having had my own personal experiences with agencies but I soon got a good feeling about this one. Very personal and friendly approach.
R Taylor

Practice Manager
I have recently changed my locum provider and the service I receive is excellent There is always a quick response for any requirements and queries I have. A practice managers role is very hectic and having a reliable locum agency takes so much pressure off our working day.
D Cohoon

Surgery Admin