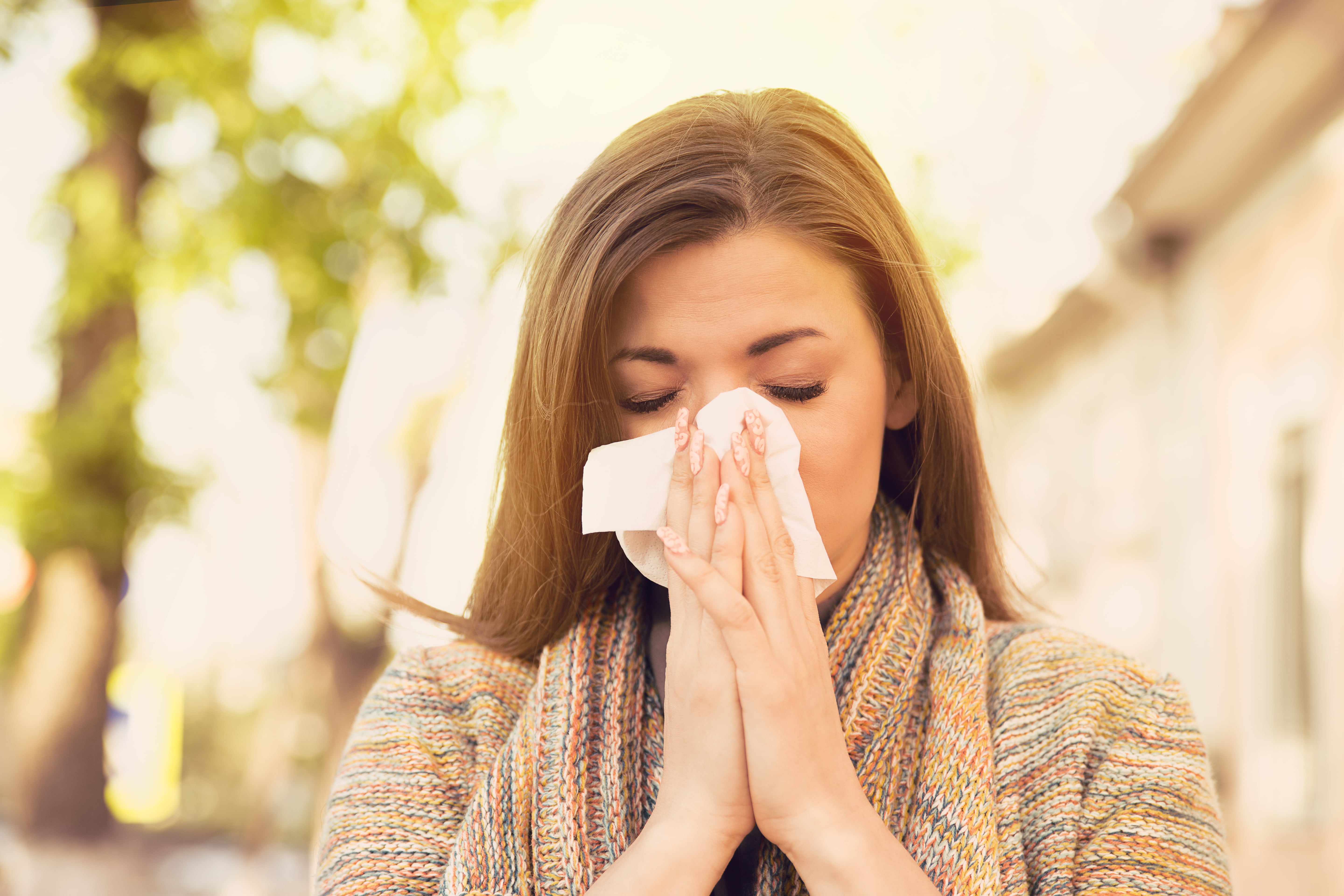 Seasonal colds and flu – but don't get it confused with COVID-19
Seasonal colds and flu 
In autumn and winter from around September through to February (or even spring and early summer), it's the time for those horrible sniffles, chills and colds. None of these are particularly dangerous to your health and you will feel 'rotten' for a few days – but it's not Covid.
We all know that coronavirus can be life-threatening, and even though flu can develop into a miserable few days or a week. It is unlikely to hospitalise you unless you are vulnerable due to other conditions. Other than the exhaustion caused by coughing and blowing your nose every 5 minutes, you will get through it eventually!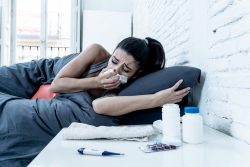 People use the word 'flu' a little too loosely, as any bad cold suddenly becomes the flu! A heavy cold can be miserable at the time, but it is not flu! Colds etc, comprise of a combination of viral strains. Each year researchers and virologists keep a track on the progress of these viruses, almost as soon as the first flu season is over. So that the vaccine produced for that year for influenza is the most effective. It is unlikely to stop it, but it certainly provides assistance in keeping symptoms minimal.  
The UK public are provided with a vaccination if they are 60+, but this year this has been extended to the over 50s, certain age groups of children and the most vulnerable.
Your GP surgery will usually contact you when your time is required. Vaccinations usually begin in September and will continue through the winter months, hopefully to provide some protection. The latest development on Covid-19 comes in the form of a booster jab, which doctors hoped would be available for certain population groups from September onwards.  
How do I avoid colds and flu?
It is not a guarantee to be able to do this, but simple solutions can have some effect, and are not unfamiliar to us due to the Covid epidemic: 
Avoid contact with someone who has the flu or cold, wherever possible.

 

Plenty of good exercise, but not overly strenuous (brisk walks are good), preferable in the fresh air. 

Hands clean, washed in warm water and dried on a towel that only you use.

 

Avoiding cups, plates and utensils that have been used by others (can be difficult)

 

Ventilation in rooms, and that is a difficult one when it's freezing cold outside!

 

Keep hydrated, that is very important.

 
 What to do if you catch a cold or the flu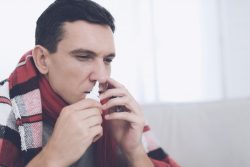 Over the counter medications (OTC) may help some people but can be expensive for what they offer and are often no more effective than old-fashioned methods such as gargling with light salty water. The only other item your GP is likely to advise on is paracetamol but be careful with the dosage. This will help with any pain and fever. 
Once you have a bad cold or flu, no extravagant exercise is recommended, but as much rest and sleep as possible. Sleep can be difficult to come by at night, so grab both rest and sleep when you can. Unfortunately, there is no magical cure or remedy for either colds or flu, just remedial things that you can do to try to get over it more comfortably. 
Finally, spare a thought for the health service and how their winter season is busy and if you are able to mild symptoms yourself. However if you are concerned you can always seek advice from the NHS. Also, consider colleagues in your place of employment, and not going to work – you may spread the infection on. 
Don't just take our word for it,
see what our users think
Within two days, I was registered and ready for work with a regular contract arranged by Matthew. When this contract ended Matthew provided me with great support and boosted my confidence enough to help me take a step up in my nursing role. He is a true credit to AppLocum and always maintains a highly professional service.
A M McGuire

Nurse
You guys are marvellous!! I work with a few agencies but to be honest you're miles better at everything so I just work with you guys now.
B McQuillan

Practice Nurse
I would recommend AppLocum! Matthew is always so helpful and great at getting shifts sorted quick and fast. The whole process was smooth and easy starting my set up at AppLocum. Matthew always keeps in touch to inform you what is going on with each job. Best agency out there!
C Brosnan

HCA
You have helped me so much throughout 2019 coming into 2020. Its been a hard year for everyone but you made sure I had work no matter what the circumstances were, you motivated me so much to apply for my [NMC] pin. You improved my skills and knowledge within these 2 years and I wouldn't have done it without you.
A Majeed

Practice Nurse
I have worked for AppLocum for three years now and they are fantastic to work for! They are like one big family! They really take the time to get to know you personally, and are so supportive from the compliance officers to the nurse consultants! They are easily accessible and really care about their ANP's.
S Brandreth

Nurse
I have been delighted by the commitment of the AppLocum team in finding me long term work during this difficult time and the communication has been superb. I started working with the team a few weeks ago and have had more work than with my usual two agencies.
L Gruszka

Locum GP
It was the best experience I have ever had, having been through the same process with other agencies many times before. Obviously, I was hesitant at first having had my own personal experiences with agencies but I soon got a good feeling about this one. Very personal and friendly approach.
R Taylor

Practice Manager
I have recently changed my locum provider and the service I receive is excellent There is always a quick response for any requirements and queries I have. A practice managers role is very hectic and having a reliable locum agency takes so much pressure off our working day.
D Cohoon

Surgery Admin