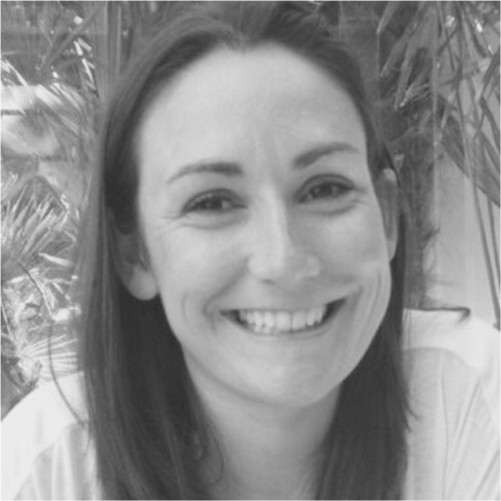 Spotlight on Jane Couper, Director at AppLocum
Jane is a director of AppLocum, and during this week, National Mental Health Awareness Week 18th-25th May, she talks about her tireless work and commitment to helping those who may suffer silently from this illness, which can so often go unnoticed.
During a person to person interview with Jane, it became clear about her passion to help those who may be struggling to cope. Her knowledge comes from personal experience that she wholeheartedly wishes to share with others. She believes that educating people in schools from an early age, may well help them to understand and not be embarrassed or frightened of any stigma that may be attached to mental illness. Her enthusiasm is infectious and you cannot fail to be impressed by the volunteer work that she is heavily involved in.
Whilst AppLocum provide experienced doctors, nurses and other staff to hospitals and surgeries, it is her desire to increase the amount of those that have and continue to be involved in the mental health sector, which is potentially lacking in numbers. Awareness is a key word for Jane and anything she can do to spread this word and catch mental illness early is being done, to an extremely high level.
The theme of this year's Mental Health Awareness campaign is 'kindness'. Much of Jane's work in schools is with the 16-18 year old age group, who she feels struggle the most to come to terms with the constant pressures of school, exams and in their personal lives with the omnipresent social media and even family problems. There are a multitude of reasons people may suffer from depression, anxiety, feelings of guilt, worthlessness and other associated problems, including learning disabilities and socio-economical environments, not to mention the hot topic of bullying.
Wanting to find out more about what makes Jane 'tick', we posed some in depth questions about how she got to where she is today.
'What prompted your desire to be involved in helping those with mental illness?'
'I suffered myself in my early twenties, even though I had expert medical care. Perhaps it was an inner strength that drove me on after my father died. Knowing you have this strength is so important and you need this determination to get well. At the end of the day, it is you who can change things, so you must be prepared to make those changes. I came through it, so I want to help those that are struggling to do the same. I found that setting a routine for every day really helped me.
My mindset now is 'pay it forward' – I had help, but I want others to know that you can help yourself as well. Getting there isn't easy but having the strength to arrive where you want to be, is a situation I feel I can help with. There is a shining light at the end of that dark tunnel, you just have to believe and be strong.'
'That sounds difficult.'
'It's not going to happen overnight. I had help, and this is why I am so keen to get safer staffing levels in mental illness units and hospitals, with AppLocum. Experienced professionals are the key to setting you on the right road and giving you the strength to succeed, and that means at all levels from excellent nursing staff through to CBTs (Cognitive Behavioural Therapists). The help is there, it is a question of realising it and asking for it. You will not be alone.'
'Do you find that mental illness is more prevalent in certain groups of people?'
'Everyone is susceptible to mental illness, whatever age or wherever you are from. According to statistics, it is still the biggest killer of men under the age of 40 in the UK. In 2018, there were over 5,800 suicides, that equates to more than 16 every day, which to say the least leaves me frustrated – every life matters, whoever you are, and we should be more equipped to deal with it.'
'Generally speaking, are schools keen to let you in?'
'Overall schools are very much on board, far more than I thought they would be. They seem exceptionally keen, in fact. Pupils also show enthusiasm and ask some quite tough questions! I sometimes wish someone had spoken to me at school, perhaps steered me off that path I went down in my twenties, so I hope that I have done this for at least one young person. Quite often, schools want to pay for this service, but I would rather they donate to organisations such as Childline and the amazing work that they do 24/7.
It is good when prominent people such as William and Kate or celebrities such as Esther Rantzen become involved in helping, it does make a difference for the right reasons, and almost certainly could save lives. Talking really does help – but above all we all have a responsibility to just be kind'.
'What are your aims for the future?'
'I have many aims, starting with getting more people involved and increasing staffing levels with the right professionals in the right places. I want to talk in more schools and hope that this helps by teaching little coping mechanisms like 'motivation follows action' and helping people to re-programme their minds to be able to cope with life's challenges. Recognising someone who may be struggling and catching the situation early is key. That is why we need everyone to be aware of mental health and how they can help those around them.
With AppLocum and their experience in the medical profession, and their support for the voluntary work that I do, I am sure I will be able to achieve this.'
Don't just take our word for it,
see what our users think
Within two days, I was registered and ready for work with a regular contract arranged by Matthew. When this contract ended Matthew provided me with great support and boosted my confidence enough to help me take a step up in my nursing role. He is a true credit to AppLocum and always maintains a highly professional service.
A M McGuire

Nurse
You guys are marvellous!! I work with a few agencies but to be honest you're miles better at everything so I just work with you guys now.
B McQuillan

Practice Nurse
I would recommend AppLocum! Matthew is always so helpful and great at getting shifts sorted quick and fast. The whole process was smooth and easy starting my set up at AppLocum. Matthew always keeps in touch to inform you what is going on with each job. Best agency out there!
C Brosnan

HCA
You have helped me so much throughout 2019 coming into 2020. Its been a hard year for everyone but you made sure I had work no matter what the circumstances were, you motivated me so much to apply for my [NMC] pin. You improved my skills and knowledge within these 2 years and I wouldn't have done it without you.
A Majeed

Practice Nurse
I have worked for AppLocum for three years now and they are fantastic to work for! They are like one big family! They really take the time to get to know you personally, and are so supportive from the compliance officers to the nurse consultants! They are easily accessible and really care about their ANP's.
S Brandreth

Nurse
I have been delighted by the commitment of the AppLocum team in finding me long term work during this difficult time and the communication has been superb. I started working with the team a few weeks ago and have had more work than with my usual two agencies.
L Gruszka

Locum GP
It was the best experience I have ever had, having been through the same process with other agencies many times before. Obviously, I was hesitant at first having had my own personal experiences with agencies but I soon got a good feeling about this one. Very personal and friendly approach.
R Taylor

Practice Manager
I have recently changed my locum provider and the service I receive is excellent There is always a quick response for any requirements and queries I have. A practice managers role is very hectic and having a reliable locum agency takes so much pressure off our working day.
D Cohoon

Surgery Admin