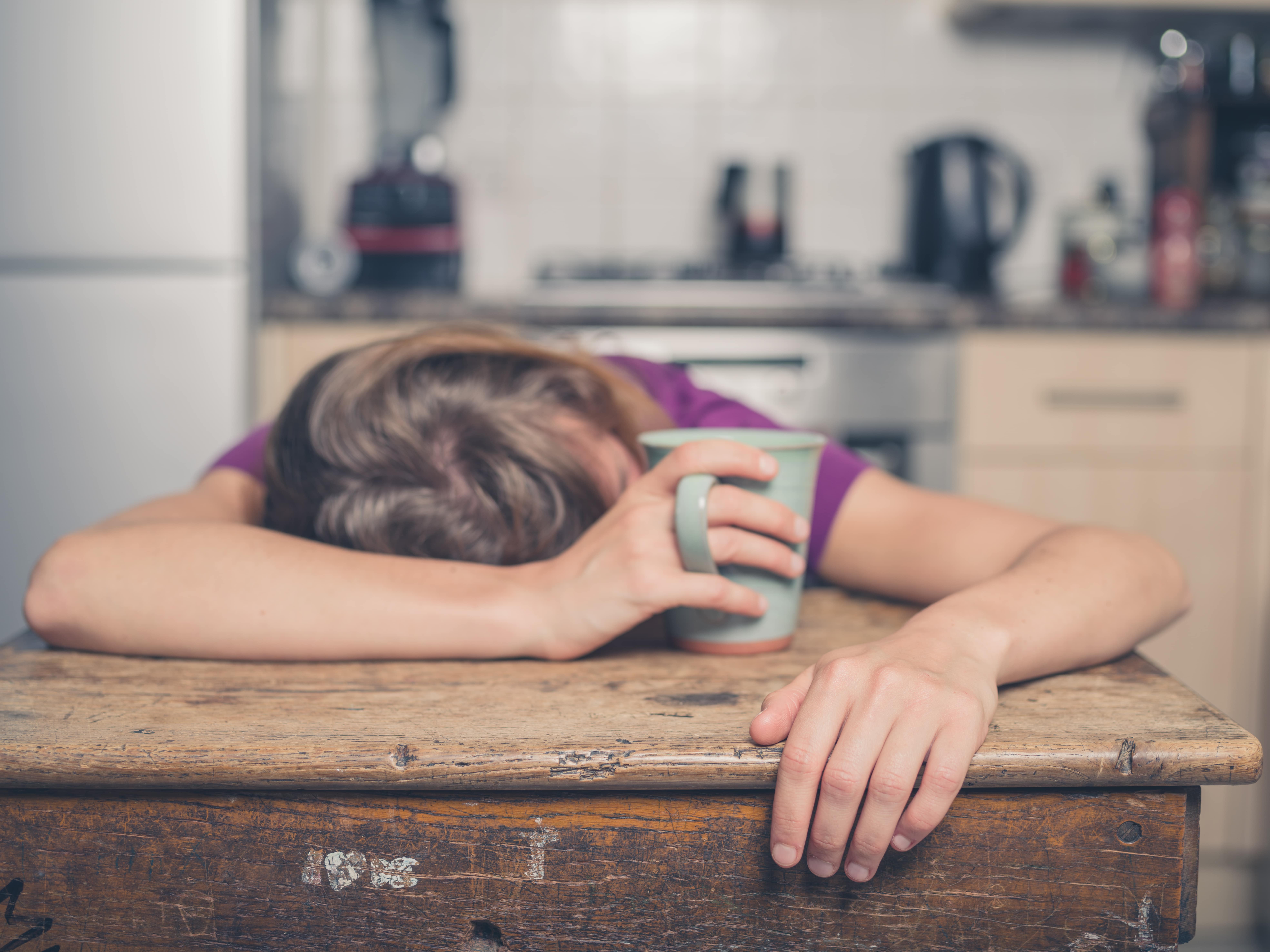 Stress Awareness Week – How to Avoid Burnout
What stress is and the different forms it comes in
Stress is a very debilitating illness. For those that have never suffered from stress, the idea of it is somewhat pushed to one side, as it is not understood by a great deal of people. 
It's not always easy to recognise stress, there are many different ways it can affect the body. Some of the most common symptoms are:
headaches
stomach problems
chest pain
sexual problems
difficulty concentrating
feeling overwhelmed
being irritable and snappy
sleeping too much or too little
eating too much or too little
drinking or smoking more
International Stress Awareness week, commencing 1st November 2021, is designed to explain how stress can affect anyone, and how to combat it. It highlights symptoms and how help is at hand if it all becomes too much (burnout). It has been widely covered in the media that GPs and nurses have gone as far as quitting the medical profession, due to the stress caused by the Covid-19 pandemic and the overload of work in general. 
Stress is usually comprised of three components: 
Emotional Exhaustion – physical fatigue can often turn into emotional exhaustion leading to complete burnout.

 
Depersonalisation – particularly in the medical profession, this can best be described as detachment from what you normally have passion for, complete lack of motivation to do the tasks at hand.

 
Personal Dissatisfaction – feeling incompetent, feeling that you are not achieving in your work, complete loss of interest even in the things you enjoy. Complete negativity and lack of desire to do anything at all.

 
From time to time, everyone suffers from emotional exhaustion which can be caused by grief (losing a loved one, or even a favourite pet), worry about domestic issues or finances etc.  
If all of the components happen at the same time, day after day, herein lies the problem and stress really manifests itself. 
Can I avoid serious stress and burnout?
To be fair, this is easier said than done. Of course, you can help yourself by using various techniques to dilute stress, but firstly you need to admit that you are suffering, then the climb back can begin. Burnout in the workplace, particularly for nurses is very common, so you are not peculiar. Exceptionally long hours, shifts that change and the care and concern for critically ill or elderly patients can bring stress on very easily. It's a problem for all caregivers from surgeons and senior clinicians, through to nurses and staff in ambulatory settings, such as outpatients.  
There are some basic steps to follow to relieve stressful situations and feelings. A lot of them are relaxation techniques and involve 'knowing when to stop and listen to your body' solutions. Everything helps. 
Follow these steps:
Deep breathing – stress can often prevent you from breathing properly, in fact, you can forget to breathe at all. Step back, take some time to evaluate what is stressing you out, and breathe deeply and slowly. If you can go outside in the fresh air (we know this is difficult when on shift), please do so. 
Keep a list – Write down your most stressful situations, the ones that make your head spin, and what possibilities there are to take those out of the equation. 
Learn to say 'No' – Don't take on every responsibility given to you, particularly if they are inconsequential to your daily tasks in medicine. Looking after yourself is the most important factor, don't be afraid to say no. Above all, delegate if you can, but be fair about it. Just spread your load a little, to willing volunteers. 
Have some 'non-digital' time – No mobiles, no TVs and get some sleep. Read a book/listen to your favourite music or be creative with your favourite hobby. Practice your breathing in these quiet moments, and above all, practice sleep hygiene and get a restful night. Time for yourself is vital. When resting, think about all the great things in your life – you family, friends, holidays, anything you love in your spare time. Hold those thoughts and treasure them. 
Participate in healthy activities – Eat a good well-balanced diet, take exercise (we don't mean wearing yourself out at the gym, just regular, steady movement). Some people find that more relaxing techniques such as meditation, mindfulness, yoga, Pilates etc. are very helpful for them, personally, but you must do what you want and what makes you feel better. Take time for YOU, not for everyone else. 
Seek professional help if you feel you need it
Get help – if you try all the suggested techniques and nothing makes you feel better or de-stresses you enough to make your life normal, please seek support. If you can't find that help from your superiors or your work in some way, it could be time to recruit some professional help. This is not a failing in any way. There are medical support lines for the profession, or you may want to see an independent specialist if you feel in any way embarrassed about your mental state. You don't have to look far for help, so take it if you need it, that's important. Reach out to colleagues if you can and support each other. 
Refer yourself for therapy, if needs be, in the following way: 
If you need more support, you can get free psychological therapies like cognitive behavioural therapy (CBT) on the NHS. 
You can refer yourself directly to an NHS psychological therapies service (IAPT) without a referral from a GP. 
The BMA also recommends seeking out your local staff mental health and well-being hub. The staff mental health and wellbeing hubs have been set up to provide health and social care colleagues rapid access to assessment and local evidence-based mental health services and support where needed. 
Don't just take our word for it,
see what our users think
Within two days, I was registered and ready for work with a regular contract arranged by Matthew. When this contract ended Matthew provided me with great support and boosted my confidence enough to help me take a step up in my nursing role. He is a true credit to AppLocum and always maintains a highly professional service.
A M McGuire

Nurse
You guys are marvellous!! I work with a few agencies but to be honest you're miles better at everything so I just work with you guys now.
B McQuillan

Practice Nurse
I would recommend AppLocum! Matthew is always so helpful and great at getting shifts sorted quick and fast. The whole process was smooth and easy starting my set up at AppLocum. Matthew always keeps in touch to inform you what is going on with each job. Best agency out there!
C Brosnan

HCA
You have helped me so much throughout 2019 coming into 2020. Its been a hard year for everyone but you made sure I had work no matter what the circumstances were, you motivated me so much to apply for my [NMC] pin. You improved my skills and knowledge within these 2 years and I wouldn't have done it without you.
A Majeed

Practice Nurse
I have worked for AppLocum for three years now and they are fantastic to work for! They are like one big family! They really take the time to get to know you personally, and are so supportive from the compliance officers to the nurse consultants! They are easily accessible and really care about their ANP's.
S Brandreth

Nurse
I have been delighted by the commitment of the AppLocum team in finding me long term work during this difficult time and the communication has been superb. I started working with the team a few weeks ago and have had more work than with my usual two agencies.
L Gruszka

Locum GP
It was the best experience I have ever had, having been through the same process with other agencies many times before. Obviously, I was hesitant at first having had my own personal experiences with agencies but I soon got a good feeling about this one. Very personal and friendly approach.
R Taylor

Practice Manager
I have recently changed my locum provider and the service I receive is excellent There is always a quick response for any requirements and queries I have. A practice managers role is very hectic and having a reliable locum agency takes so much pressure off our working day.
D Cohoon

Surgery Admin