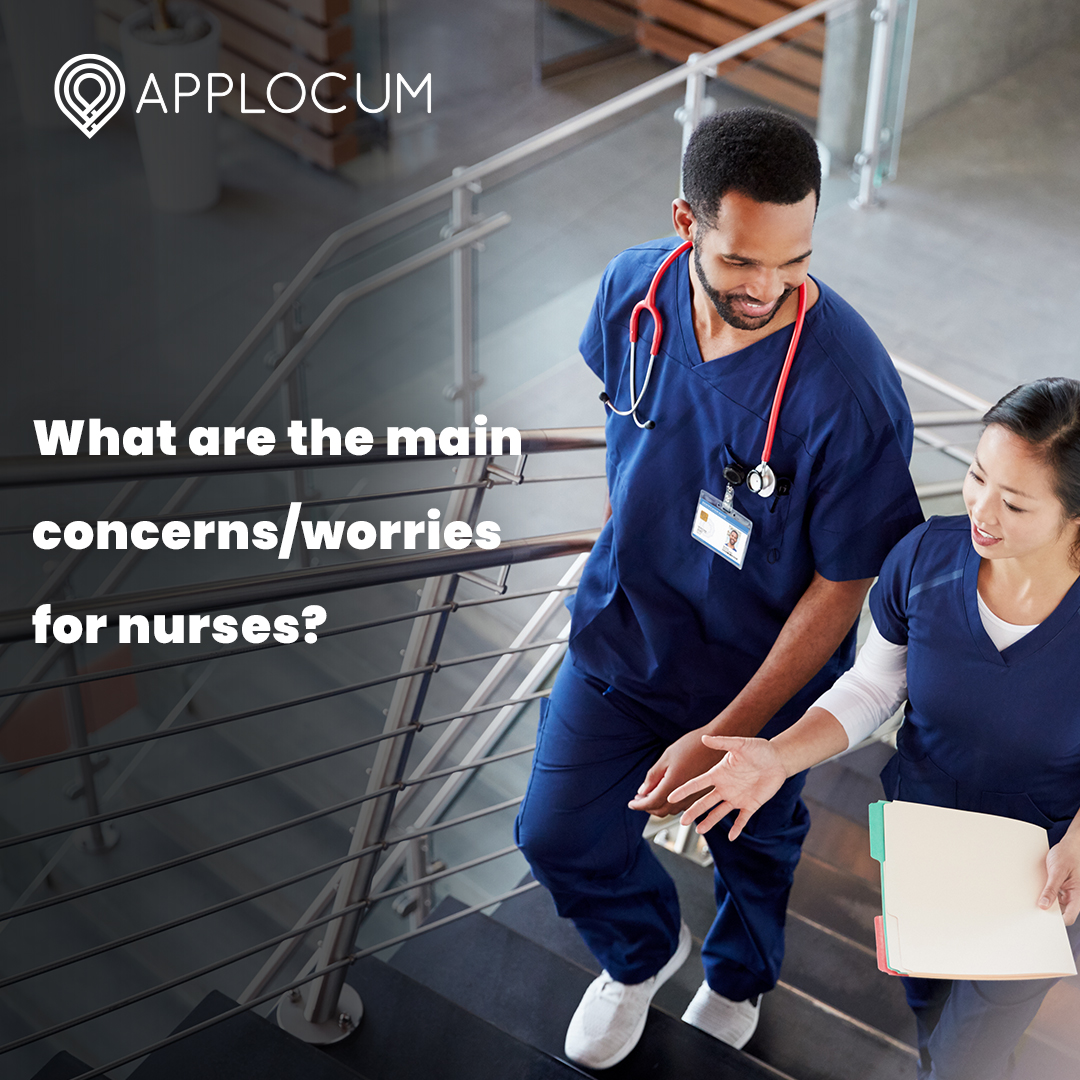 What are the main concerns or worries for nurses?
Most professions and industries have had serious problems over the last two years or so, but no more than the nursing profession. Even though the pandemic and indeed continuance to it have caused many worries amongst the nursing fraternity, many still feel that their careers are potentially threatened by the current climate.
These concerns have been reported consistently in the media, and some hospital groups are closely monitoring the stresses and strains that are currently being experienced by their nursing personnel. Some have taken steps to provide comments/complaints boxes within their walls, in order for nurses to feel comfortable that if they complain or want to express their worries, they can do so without fear of losing their valuable jobs. This is important for those that feel they cannot speak out, but do want to have a voice. This system has proven effective in the smaller hospital groups and it would be good if all hospitals could operate the same system.
Both career concerns and personal worries of nurses need to be considered more carefully, in order to prevent the knock on effect of stress, anxiety and at worst, total burnouts. We need to be reminded where we would be without the NHS healthcare system, but we need to deeply consider our valued nursing staff.
What are the professional and personal concerns of nurses today?
There are many concerns, but the main ones fall under 2 categories, career progression and remuneration, and of course, personal circumstances that will be affected:
Pay – in spite of promises after the pay freeze, nurses are still awaiting the results of the proposed pay rise due in April 2022. So far, nothing has been confirmed and Rishi Sunak states that he is still awaiting the results of the unions and nursing boards to give their recommendation. Earlier figures being suggested were a rise of 3-4% – hardly unexpected, this offer was not met with open arms, particularly with inflation and cost of living rising at such a rapid rate of knots.
Travel – Locums will of course, be worried about not just consistency of their placements, but also fuel costs. Some locums are prepared to travel longer distances for prime placements, but with fuel prices rocketing through the roof, will these placements seem beyond their financial reach?
The rate of inflation has caused pressures in and around the home, with many nurses confirming that they contribute heavily to household bills (irrespective of whether they are married, in a partnership or other). Extra costs without a significant pay rise is certainly causing financial worries.
Personal health – other nurses report that the consistent day to day money increases in life in general is affecting their living standards. More importantly, they are experiencing disturbed sleep patterns and a general decline in their personal health. Their prime concern however, is how this could affect the care of patients declining due to tiredness, injury and health niggles of some kind. Mental health is also a major concern as they feel they spend all their time thinking about their problems.
Pressure on the wards – nurses report that the consistent changes of staff, medical practices, new equipment and the permanent threat of a virus returning, causes unwelcome pressure on their nursing performance. This is a particular concern for nurse locums as they move from position to position. Understaffing was a concern raised by all.
If all of the points were compounded, nursing staff are fearful of the overall effect that it may have on domestic life. With many nurses already juggling careers and family issues, mental health will almost certainly be a cause for concern.
All in all, these are only some of the worries that nurses have pinpointed. Another issue of concern by the governing bodies is whether nurses will consider a change of career in the coming two years when things are expected to be even harder both financially and personally.
AppLocum cares about our locum staff, and we would happily welcome your comments.
Don't just take our word for it,
see what our users think
Within two days, I was registered and ready for work with a regular contract arranged by Matthew. When this contract ended Matthew provided me with great support and boosted my confidence enough to help me take a step up in my nursing role. He is a true credit to AppLocum and always maintains a highly professional service.
A M McGuire

Nurse
You guys are marvellous!! I work with a few agencies but to be honest you're miles better at everything so I just work with you guys now.
B McQuillan

Practice Nurse
I would recommend AppLocum! Matthew is always so helpful and great at getting shifts sorted quick and fast. The whole process was smooth and easy starting my set up at AppLocum. Matthew always keeps in touch to inform you what is going on with each job. Best agency out there!
C Brosnan

HCA
You have helped me so much throughout 2019 coming into 2020. Its been a hard year for everyone but you made sure I had work no matter what the circumstances were, you motivated me so much to apply for my [NMC] pin. You improved my skills and knowledge within these 2 years and I wouldn't have done it without you.
A Majeed

Practice Nurse
I have worked for AppLocum for three years now and they are fantastic to work for! They are like one big family! They really take the time to get to know you personally, and are so supportive from the compliance officers to the nurse consultants! They are easily accessible and really care about their ANP's.
S Brandreth

Nurse
I have been delighted by the commitment of the AppLocum team in finding me long term work during this difficult time and the communication has been superb. I started working with the team a few weeks ago and have had more work than with my usual two agencies.
L Gruszka

Locum GP
It was the best experience I have ever had, having been through the same process with other agencies many times before. Obviously, I was hesitant at first having had my own personal experiences with agencies but I soon got a good feeling about this one. Very personal and friendly approach.
R Taylor

Practice Manager
I have recently changed my locum provider and the service I receive is excellent There is always a quick response for any requirements and queries I have. A practice managers role is very hectic and having a reliable locum agency takes so much pressure off our working day.
D Cohoon

Surgery Admin