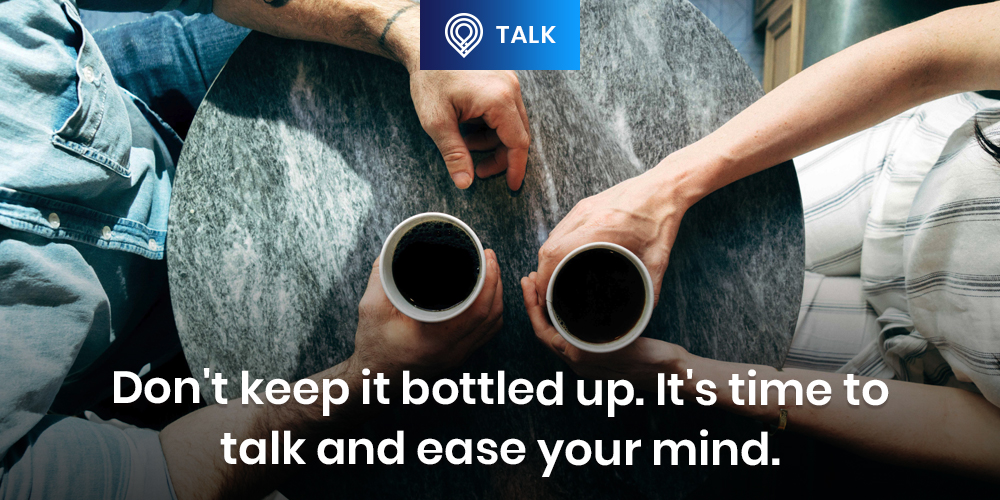 Taking the stress off your shoulders
Being a locum can be quite a stressful job, unless you have nerves of steel and the energy of a long distance runner. You may be travelling from your home to work in several different places, meeting traffic every day and in the middle of all this is a heavy patient load. If you have children, you need to work them into your timetable as well, which makes for a busy week all round, and a lot of juggling your time.
Knowing when you are stressed
It is understandable that you just may be subject to stress or anxiety from time to time and with your medical background, you will be first to notice the signs or symptoms. You will also know how to deal with it, without taking any form of prescription items, before it gets too hard to cope with. But sometimes, you may need a little help too.
Every locum deals with their stress in a different way. Many people find that exercise or activity helps them greatly, whilst others may resort to massage, meditation, yoga or homeopathic remedies. Music can be another good leveler. But how about good, old-fashioned talking?
Talking does help relieve stress
It is well known that Prince William and his wife Kate are two of the founders of 'Heads Together', a charity that promotes mental health and wellbeing and reiterates the need to take away the stigma often attached to these problems. As the advertising campaigns show, talking is one of the best therapies to help those suffering from stress and anxiety, plus any other issues that occur with what is essentially a hidden illness.
Whilst you meet a great deal of people through work, most of them are your patients who could be suffering with a variety of illnesses, or may even have stress-related problems as well. You obviously cannot talk to them about your issues, as you are supposed to be helping them with theirs.
Communicating with your family can help mental health
So who can you turn to, to take the stress off your shoulders? The answer is often right in front of you – your family and friends, those who will be there for you during both good and bad times, just as you are for them. They are the ones that know you best, including what pushes your buttons.
It is difficult, particularly in these days of modern technological distractions, and the fast-paced lives that the majority of us experience, but taking even an hour out to spend quality time with them will be quite uplifting and potentially change your mindset.
Creating the right atmosphere to talk
You have to create the right atmosphere when talking to your family. There is no point in trying to talk if your partner and the children are all in different rooms. There could be a raging disco going on upstairs in one bedroom, whilst the other room is silent apart from the 'tap, tap' of the keys on a mobile phone or a video game.
How do you solve this? It may be time to exert some gentle pressure to get their attention by following a few basic principles of 'quality time'. There may even be a little 'bribery and corruption' (in terms of the children!) needed to get talking – as long as it works for you. If you want or need to talk, then perhaps set down a few ground rules. You and your mental health are just as important as theirs. Once you have done it a few times, the resistance will be less, and you will certainly benefit. Have an hour free of technology, and talk. It will also have a positive effect on them as well.
If you are single and without a partner or children, then it's time to turn to a brother, sister, uncle, aunt – any family member that you have a rapport with and that knows you well. A lot of comfort can be gained from this support. Have a meal out with them – sitting around a table with some good food and a chat in an ambient atmosphere does wonders for the mind and soul. Try to make it a regular occurrence, if at all possible, as a 'one-off' will probably not be enough if you are feeling stressed. You do have to voice your concerns though, so that they are totally aware of the way you are feeling.
Coping with stress should not be done alone and should never make you feel isolated. Shifting part of your burden off your shoulders can only but help when talking to a member of the family. After all, you would do it for them, wouldn't you.
There is plenty of help out there as well as family. If you are registered and working for AppLocum, you will have access to a dedicated consultant who will talk to you about anything and everything that may be worrying you. At AppLocum, we care about our clinicians and we value your input and work. Just pick up the phone and we are there for you, only a call away.
Don't just take our word for it,
see what our users think
I have worked for AppLocum for three years now and they are fantastic to work for! They are like one big family! They really take the time to get to know you personally, and are so supportive from the compliance officers to the nurse consultants! They are easily accessible and really care about their ANP's.
S Brandreth

Nurse
I have been delighted by the commitment of the AppLocum team, in particular Waheed in finding me long term work during this difficult time and the communication has been superb. I started working with the team a few weeks ago and have had more work than with my usual two agencies.
L Gruszka

Locum GP
It was the best experience I have ever had, having been through the same process with other agencies many times before. Obviously, I was hesitant at first having had my own personal experiences with agencies but I soon got a good feeling about this one. Very personal and friendly approach.
R Taylor

Practice Manager
I have recently changed my locum provider and the service I receive is excellent There is always a quick response for any requirements and queries I have. A practice managers role is very hectic and having a reliable locum agency takes so much pressure off our working day.
D Cohoon

Surgery Admin