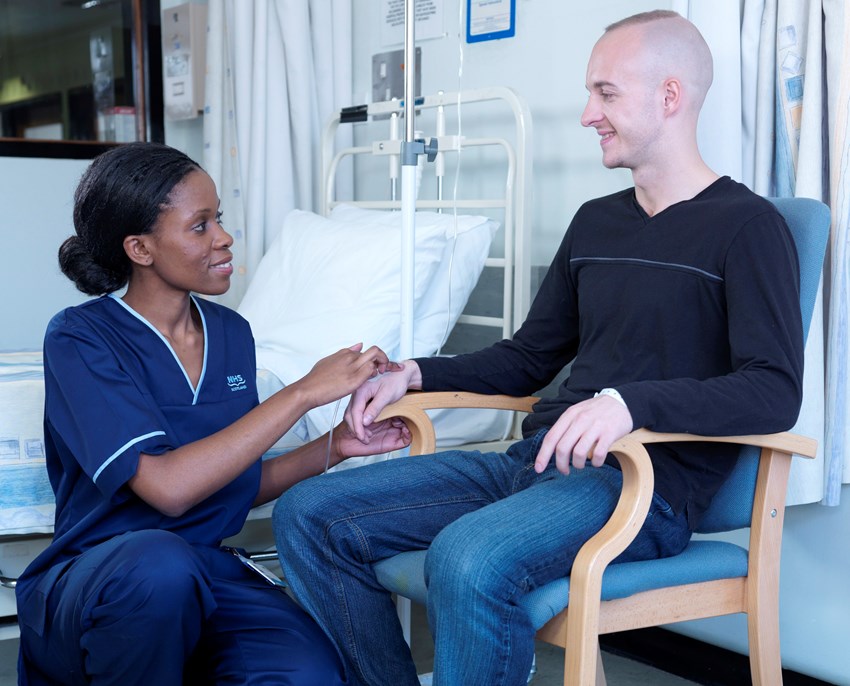 How to Support your Healthcare BAME Staff and Colleagues
In May 2019, it was reported by the UK Government that almost 21% of NHS workers were in the BAME category. That is a considerable amount, and a vital percentage that we cannot do without.
In a world dominated by COVID-19, headlines are changing constantly. Right now, however, there is a development that is impossible to disregard and that is the disproportionate impact that Coronavirus is having on BAME individuals, including healthcare professionals. In a recent survey conducted by the Royal College of Nursing, they reiterated the need for more diligence to be paid to BAME workers who are at a higher risk of contracting COVID-19.
As is so often the case with this mysterious virus, nobody has pinpointed why this has been more prolific, pro rata, in this group. Rather than speculate or query some of the questionable information surrounding COVID-19, it is more important to consider how all of us can make a difference to all and any colleagues.
We must take the time to question how we can help to support our BAME employees, colleagues and friends. Until more information comes to pass, prevention is vastly superior to cure. At AppLocum, we are very conscious of the need to support BAME staff. We currently have candidates on the frontline and make every attempt to ensure their safety and mental wellbeing.
All lives matter, but it has become increasingly apparent during this troubled time, that there may be an imbalance in the treatment of BAME workers. Let us not forget that 'Black Lives Matter', and endeavour to support and provide both safety measures and mental and emotional consultation.
Another alarming factor that has recently been reported by the media (and extracted from NHS data) is that of racial inequality within the NHS. Despite a drive back in 2016 to ensure that BAME staff were treated equally to their colleagues, there is increasing evidence that this is far from the case. After a recent survey, BAME staff state that there are issues with bullying, harassment and abuse from colleagues and superiors. There is also a 'grey area' when it comes to career progression. Considering the percentage of ethnic minorities working in the NHS, how can this happen? These circumstances must change.
The NHS has provided a valuable service particularly over the last few months. We need to work together, live together and maintain a community spirit, whatever race or religion, with equality firmly in both mind and actions.
We have put together some steps to consider how to support your BAME colleagues:
Listen, Understand and Acknowledge Feelings
First and foremost, it is advisable to speak with BAME employees and learn of any concerns they may have. It is quite possible, and wholly understandable, that BAME staff may not feel comfortable attending work in the current health crisis, or any other crisis that occurs in the modern world.
Unfortunately, they may not feel they have an option. Economic uncertainty is second only to health concerns on the list of impacts caused by this pandemic. One-on-one meetings with your BAME team members will help get to the root of any concerns they may be harbouring.
Armed with this information, compromises and flexibility may be possible. Permitting the employee to work remotely if this is an option, for example, or lightening the load of person-facing responsibilities if this is realistic.
Employees may display no concerns or worries. This could be bravado from somebody afraid that their job will be negatively impacted, or it could be entirely genuine. Either way, try not to take your eye off the ball. All employers have a duty of care to keep their staff members safe, and this is more prevalent than ever in the current climate.
Provide Support
Additional logistical support could be offered to BAME employees to reduce the risks associated with attending work. If the individual is comfortable sharing such information, learning the logistics surrounding their lifestyle and employment may open the door to opportunities to help.
Take living arrangements as an example. If a BAME employee feels uncomfortable attending work due to concerns over vulnerable family members, accommodation in a hotel close to your workplace may temper some of these worries. This will not be an option for everybody, but it may be worth investigating.
The same applies to travel arrangements. If the employee has their own transport, driving to work alone in a private car, the risks associated with commuting are reduced. If the individual needs to use public transport such as buses, however, the dangers are significantly magnified. Could a car service be provided, especially during peak hours when exposure to others is highest?
Breaking policies and changing rules can sometimes create an unwelcome precedent, but if there was ever a time for flexibility on all sides, it is now. Extending these options will help a BAME employee feel like they have the support and empathy of an employer, and that is more important now than ever before.
Individual Risk Assessment
PPE is a sore point for most employees in the healthcare industry, but it is especially important for BAME workers. Due to the disproportionate impact that the virus has on these individuals, consider placing them at the head of the line for protection if supplies remain limited. There is no doubt that this could be difficult.
A full risk assessment of the employee's duties can also be helpful. This could highlight ways to limit exposure to potential virus carriers wherever possible. Regular testing of BAME employees is also the safest option.
The virus may be unavoidable in a healthcare setting, but if an employee is regularly tested, they can immediately enter self-isolation. This will theoretically reduce the risk of viral load, and potentially greatly enhance the employee's chances of making a full recovery.
Taking these steps is more than just defending an employee's physical health. It is offering support to people that need it most. This way, the individual is likelier to retain a clear mind and sunny disposition, aiding them in performing their duties to the highest possible standard – potentially saving lives in the process.
Be Inclusive
We should be careful not to 'punish' BAME employees for circumstances outside of their control. The logistics of the COVID-19 age dictate that employees may not be able to attend every meeting or be available for every conversation. Obviously, invitations to the discussion table should still be extended, and no ill will harboured if they are declined on the grounds of safety.
Working with the needs and preferences of employees and maintaining a constant dialogue will prevent anybody being excluded from important processes. If the individual is not working due to sickness or self-isolation, keeping the lines of communication open through email or telephone (assuming they are OK with this, naturally!) can make all the difference – and ensure that BAME employees feel supported, respected and heard during this trying period.
This is an extremely testing time for BAME healthcare workers. Many will feel like they are unable to perform the job they love – and make use of their skills and experience to help others – through no fault of their own. An empathetic approach will ensure that avoidable issues do not rear their head in the near and distant future. Working together, we will all conquer this virus and come out of the experience stronger.
Support for all healthcare workers whether frontline, admin or BAME should always be continued – virus or not.
Don't just take our word for it,
see what our users think
I would recommend AppLocum! Matthew is always so helpful and great at getting shifts sorted quick and fast. The whole process was smooth and easy starting my set up at AppLocum. Matthew always keeps in touch to inform you what is going on with each job. Best agency out there!
C Brosnan

HCA
You have helped me so much throughout 2019 coming into 2020. Its been a hard year for everyone but you made sure I had work no matter what the circumstances were, you motivated me so much to apply for my [NMC] pin. You improved my skills and knowledge within these 2 years and I wouldn't have done it without you.
A Majeed

Practice Nurse
I have worked for AppLocum for three years now and they are fantastic to work for! They are like one big family! They really take the time to get to know you personally, and are so supportive from the compliance officers to the nurse consultants! They are easily accessible and really care about their ANP's.
S Brandreth

Nurse
I have been delighted by the commitment of the AppLocum team, in particular Waheed in finding me long term work during this difficult time and the communication has been superb. I started working with the team a few weeks ago and have had more work than with my usual two agencies.
L Gruszka

Locum GP
It was the best experience I have ever had, having been through the same process with other agencies many times before. Obviously, I was hesitant at first having had my own personal experiences with agencies but I soon got a good feeling about this one. Very personal and friendly approach.
R Taylor

Practice Manager
I have recently changed my locum provider and the service I receive is excellent There is always a quick response for any requirements and queries I have. A practice managers role is very hectic and having a reliable locum agency takes so much pressure off our working day.
D Cohoon

Surgery Admin